Pulitzer Prize-Winner Caroline Shaw to Perform with ProMusica in May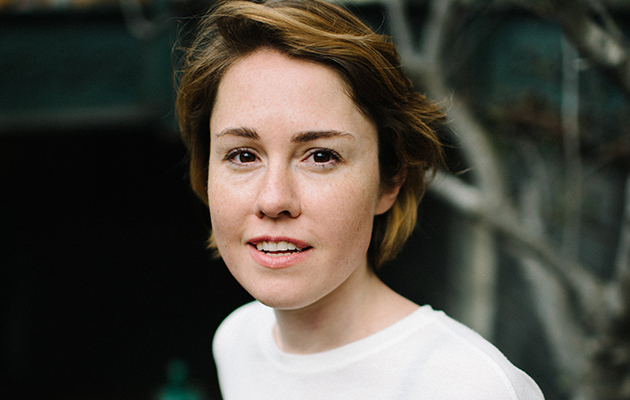 Pair of concerts to feature Shaw as vocalist and composer, along with Brahms' "Symphony No. 1"
(Columbus, OH) – ProMusica Chamber Orchestra's 44th season finale concert weekend will showcase the music of North Carolina-born violinist, singer, composer, and Pulitzer Prize-winner Caroline Shaw. Under the direction of Music Director, David Danzmayr, the Brahms & Shaw concerts will feature works by Shaw on the first half with Shaw performing as vocal soloist, and the orchestra's performance of Johannes Brahms' Symphony No. 1 on the second half. The concerts will be held at 7 p.m. at the Southern Theatre May 13-14.
At the age of 30, Shaw became the youngest composer to win the Pulitzer Prize and is considered one of today's most inventive and engaging performers having received multiple Grammy Awards. To date, she has amassed commissions from names like Yo Yo Ma, Dawn Upshaw, Renée Fleming, the Orchestra of St. Luke's, the Dover Quartet, Brooklyn Rider, the Baltimore Symphony, and many more.
"We are thrilled to finally welcome Caroline Shaw to ProMusica, following a three-year postponement due to COVID," said Janet Chen, ProMusica's CEO. "She was supposed to have closed our 2019-20 season; and now to finally be able to feature her on this program, as our Composer-Performer, brings great joy to both the orchestra and audiences."
Brahms & Shaw will open with Shaw's Blueprint, which will be played by a quartet of ProMusica musicians. The piece was influenced by Beethoven's String Quartet No. 1 in F Major, Op. 18 and is a single-movement composition that reveals its composer's rapid-fire style, building on short ideas that are sometimes woven together and sometimes slammed head-on. From there, Shaw will be the featured vocal soloist for Is A Rose, a song cycle that sets words by Robert Burns, contemporary poet Jacob Polley, and Shaw herself.
Additionally, ProMusica's string musicians will take on Shaw's Entr'acte, which was written in 2011 after hearing the Brentano Quartet play Haydn's String Quartet in F Major, Op. 77, No. 2. The concerts will end with Brahms' Symphony No. 1, a four-movement work that had taken the composer at least 14 years to construct and perfect.
As an added treat, ProMusica's "Play Us Forward" string students will perform at the opening of Saturday night's concert on May 13. The PUF program provides musical instruments, first-rate instruction, and engaging musical experiences to over 100 middle school students from urban charter schools in Columbus.
Additional information for the Brahms & Shaw concerts is available at promusicacolumbus.org/event/brahms-shaw2023/.
Support for ProMusica's Brahms & Shaw concerts comes from the E. Nakamichi Foundation and Caroline Shaw's appearance is made possible, in part, by support from Ologie.
###
TICKET INFORMATION
Tickets for Brahms & Shaw range from $18-$64. Tickets are on sale now and are available through the ProMusica Box Office at 614.464.0066 ext. 101 and online at promusicacolumbus.org via Ticketmaster.
ABOUT PROMUSICA
ProMusica Chamber Orchestra delivers a world-class and unique classical music experience—through innovative chamber orchestra programming, education outreach, audience intimacy, and artistic excellence. Recognized for its commitment to performing new and contemporary repertoire, ProMusica has commissioned 68 new works and has presented more than 110 premieres.
Bringing worldwide talent to Columbus since 1978, ProMusica offers an adventurous musical experience through intimate performances on the stages of the Southern Theatre and The Fives. The orchestra, comprised of 37 musicians, showcases homegrown talents, rising stars, and guest artists of international acclaim. Beyond the concert hall, the orchestra is equally at home throughout the community, serving thousands of individuals through key education and outreach programs. Known for its dual traditions of artistic integrity and fiscal responsibility, ProMusica is now in its 44th season.
ProMusica's 2022-2023 season is supported by the Greater Columbus Arts Council, The Columbus Foundation, the Ohio Arts Council, Nationwide, the Reinberger Foundation, and the ProMusica Sustaining Board. Media support is provided by WOSU Classical 101 FM.