Founded in 1988, the members of the ProMusica Sustaining Board are dedicated to increasing community awareness and support for the Orchestra. Through memberships and special events, the Sustaining Board provides financial and volunteer support to help sustain ProMusica's artistic and education programs.
---
Membership
Volunteers are vital to our fundraising and awareness efforts. We invite and would love to welcome all interested individuals to become a Member!
Some benefits listed may not apply this season as a result of COVID-19 restrictions.
Annual Membership Levels:
Concertmaster ($200)
All Musician  level benefits plus Concertmaster name recognition in concert programs and two tickets to a ProMusica concert.
Principal ($125)
All Musician level benefits plus Principal name recognition in concert programs and one ticket to a ProMusica concert.
Musician ($50)
Invitations to all Sustaining Board social events, email newsletter, membership roster, and name recognition in concert programs.
---
Upcoming Events
Sustaining Board events are held annually and offer opportunities to meet new friends, greet old friends, and enjoy camaraderie among fellow supporters of ProMusica. All proceeds benefit ProMusica! 
In a Charming Garden
Thursday, September 23, 2021
6:00 PM – 8:00 PM
Tricia Wheeler's Backyard English Garden
Join us as summer comes to a close in the lush surroundings of the beautiful backyard garden of Tricia Wheeler, owner of The Seasoned Farmhouse. Music will fill the air as we enjoy a custom cocktail, wine and an assortment of delicious canapes created by The Seasoned Farmhouse.  Harp music provided by ProMusica's own Jeanne Norton. Cost $150 per person.  Please RSVP no later than September 13. for more information, email Marianne Mottley.
Fall Luncheon
Friday, October 8, 2021
11:30 AM – 1:30 PM
Brookside Golf & Country Club (2770 West Dublin Granville Road, Columbus, OH 43235)
Mingle enjoy a buffet lunch and program. Hear about the upcoming 2021-2022 season, Culinary Capers with Dorie Greenspan and more. Seating is limited. For more information on how to RSVP by September 29, email Marianne Mottley.
Culinary Capers XXVIII – Dorie Greenspan's Sweet Salty & Simple
Thursday, November 11, 2021
9:00 AM – 2:00 PM
The Grand Event Center (820 Goodale Blvd, Grandview Heights, OH 43212)
The Sustaining Board's most important fundraiser of the year for ProMusica is back in person with the incomparable chef and 13-time cookbook author Dorie Greenspan. Click here for all of the details.
Presenting Sponsors: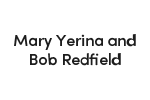 ---
Keep up to date
Like the ProMusica Sustaining Board on Facebook at http://www.facebook.com/PMSustainingBoard
---
For more information about the Sustaining Board or to become a member contact Sustaining Board Membership Co-Chairs, Jennifer Markovich at [email protected] or 440.506.0993, or Bob Redfield at [email protected] or 614.698.2479.