Founded in 1988, the members of the ProMusica Sustaining Board are dedicated to increasing community awareness and support for the Orchestra. Through memberships and special events, the Sustaining Board provides financial and volunteer support to help sustain ProMusica's artistic and education programs.
---
Membership
Volunteers are vital to our fundraising and awareness efforts. We invite and would love to welcome all interested individuals to become a Member!
Some benefits listed may not apply this season as a result of COVID-19 restrictions.
Annual Membership Levels:
Concertmaster ($200)
All Musician  level benefits plus Concertmaster name recognition in concert programs and two tickets to a ProMusica concert.
Principal ($125)
All Musician level benefits plus Principal name recognition in concert programs and one ticket to a ProMusica concert.
Musician ($50)
Invitations to all Sustaining Board social events, email newsletter, membership roster, and name recognition in concert programs.
---
Upcoming Events
Sustaining Board events are held annually and offer opportunities to meet new friends, greet old friends, and enjoy camaraderie among fellow supporters of ProMusica. All proceeds benefit ProMusica! 
CLICK HERE TO VIEW FULL LIST OF 2022-2023 MEETINGS & EVENTS >
Goodbye to Summer Party
Thursday, September 15, 2022
5:30 – 7:30 PM
The Studio, Columbus, Ohio (German Village)
$90 per person for a casual cocktail party at The Studio, one of The Kitchen's two versatile event spaces in German Village.  A ProMusica musician will offer live music. The event includes an assortment of delicious hors d'oeuvres from The Kitchen's fall cocktail menu and one drink ticket per person.  All are welcome!!
For reservations contact Marianne Mottley at 614.530.9418 or via email.
Culinary Capers XXIX – One-Pan Meals with the Wonderful Melissa Clark
Thursday, November 10, 2022
9:00 AM to 2:00 PM
The Grand Event Center, Grandview Heights, Ohio
The ProMusica Sustaining Board brings to Columbus the popular New York Times columnist and cookbook author Melissa Clark for its most important ProMusica fundraiser of the year. $150 per person includes her cooking demonstration, lunch, music, shopping and a signed copy of her new cookbook Dinner in One. Details here.
Presenting Sponsors: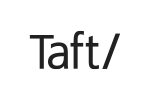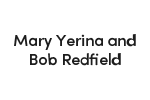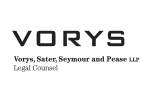 ---
Keep up to date
Like the ProMusica Sustaining Board on Facebook at http://www.facebook.com/PMSustainingBoard
---
For more information about the Sustaining Board or to become a member contact Sustaining Board Membership Co-Chairs, Jennifer Markovich at 440.506.0993, or Donna Cavell at 614.487.0236. They can also be reached via email at [email protected].