ProMusica Soirée Features Multi-Talented Musician and "The Late Show with Stephen Colbert" Bandleader Jon Batiste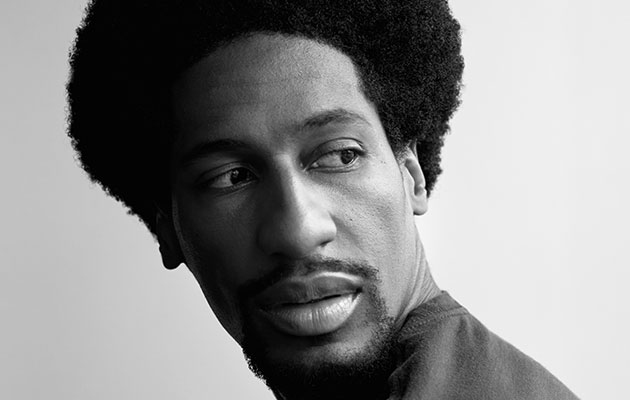 (Columbus, OH) – Acclaimed singer, composer, multi-instrumentalist and soulful bandleader for "The Late Show with Stephen Colbert" – Jon Batiste — will join David Danzmayr and ProMusica Chamber Orchestra on Saturday, Feb. 23 for ProMusica's Annual Soirée Benefit & Concert at the Southern Theatre.
The Louisiana-born, Juilliard alumnus will bring his boundless musical talent to perform in a collaborative concert with ProMusica for the first time—one-night-only.
"Each year for the Soirée concert we feature a cross-over guest artist with the orchestra, which allows ProMusica to show off its range and bring in potential new audiences," said Janet Chen, ProMusica Chamber Orchestra executive director. "Jon truly embodies that cross-over spirit with his diverse spectrum of musical talents—being classically trained but coming from the jazz roots of New Orleans."
In addition to his role on late-night television, Batiste serves as artistic director at large at the National Jazz Museum in Harlem and was cast in HBO's Emmy-nominated series Treme. The 33-year-old has recorded and performed with artists in various genres of music including Stevie Wonder, Prince, Willie Nelson, Lenny Kravitz, Ed Sheeran and Mavis Staples. He has released recordings since 2005 and has performed in more than 40 countries. He recently released his latest album Hollywood Africans in September 2018 and his performance will include some songs from that album, along with a stylish mix of classic originals, and both new and well-known tunes.
Ticket Information:
Tickets for the Soirée concert alone are on sale now for $45-$110 via Ticketmaster. Patron Packages, which include the pre-concert cocktail party in The Westin Great Southern Columbus Ballroom in addition to the Southern Theatre concert, can be purchased at the $350 Gold Level, the $275 Silver Level, and the $200 Bronze Level. A portion of each package is tax-deductible. Tickets and more information are available by calling ProMusica at 614-464-0066 ext. 101, or online at www.promusicacolumbus.org. 
The 2019 Soirée is supported by Gold Sponsors Abercrombie & Fitch; BakerHostetler; Cardinal Health; The COR Group of UBS Financial Services; Fifth Third Bank; IceMiller LLP; Jones Day; Porter Wright Morris & Arthur LLP; Vorys, Sater, Seymour & Pease; treetree; The Westin; Bob and Mary Frances Restrepo; and Lee Shackelford. Media support is provided by WOSU Classical 101 FM.
###
01/28/2019