ProMusica features GRAMMY-nominated composer and steel pannist Andy Akiho in November concerts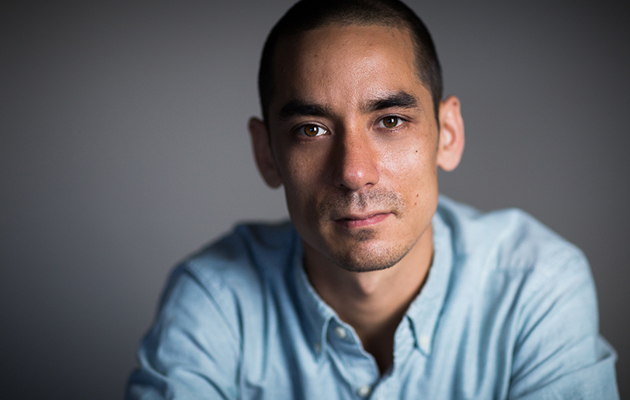 Music Director David Danzmayr leads Schubert's "The Great"
(Columbus, OH) – ProMusica Chamber Orchestra showcases the versatility of one of today's most imaginative artists in Steel Pan & Schubert at the Southern Theatre on Nov. 11 and 12. Both concerts will be held at 7 p.m. and will feature GRAMMY-nominated composer and steel pannist Andy Akiho, who will make his ProMusica debut as the orchestra's Composer/Performer for this season.
Akiho, a Pulitzer Prize for Music finalist is known for surpassing boundaries of classical music. He has been recognized by The New York Times as "an increasingly in-demand composer" who has earned international acclaim for his large-scale works. His trajectory as a composer has been an untraditional one. Akiho spent most of his 20s playing steel pan by ear in Trinidad and began composing at 28 – and these social roots laid the foundation for his current practice. For Steel Pan & Schubert, Akiho will perform as soloist in Beneath Lighted Coffers, his mesmerizing Concerto for Steel Pan and Orchestra and inspired by the Pantheon in Rome.
For the second half of the concert, audiences will experience Schubert's Symphony No. 9, performed under the direction of Music Director David Danzmayr, who has become widely known for his interpretations of the composer's works. Known as "The Great," this work was the final symphony completed by Franz Schubert and is often considered his finest and most innovative piece for orchestra.
The thoughtful pairing of Beneath Lighted Coffers and "The Great" highlights where composers can draw their inspirations from, with Akiho's coming from his time spent Italy, and Schubert's from his beloved home country of Austria.
"When David became our Music Director ten years ago, he was very committed to developing our "Composer/Performer" project, where we feature a living artist who is both a composer and soloist each season," said Janet Chen. "Today, we continue that commitment and Andy joins us as our ninth Composer/Performer for this program. We are extra delighted to feature a unique instrument with the steel pan, aligning with our mission to bring innovative programming to each concert."
Additional information about the Steel Pan & Schubert concerts are available at: https://promusicacolumbus.org/event/steel-pan-and-schubert-2023/
TICKET INFORMATION
Tickets for Steel Pan & Schubert range from $18-$64. Tickets are on sale now and are available through the ProMusica Box Office at 614.464.0066 ext. 101 and online at promusicacolumbus.org via Ticketmaster. "Create Your Own" and "Try Three" subscription packages are also still available for the 2023-24 season.
ABOUT PROMUSICA
ProMusica Chamber Orchestra delivers a world-class and unique classical music experience—through innovative chamber orchestra programming, education outreach, audience intimacy, and artistic excellence. Recognized for its commitment to performing new and contemporary repertoire, ProMusica has commissioned 68 new works and has presented more than 110 premieres.
Bringing worldwide talent to Columbus since 1978, ProMusica offers an adventurous musical experience through intimate performances on the stages of the Southern Theatre and The Fives. The orchestra, comprised of 37 musicians, showcases homegrown talents, rising stars, and guest artists of international acclaim. Beyond the concert hall, the orchestra is equally at home throughout the community, serving thousands of individuals through key education and outreach programs. Known for its dual traditions of artistic integrity and fiscal responsibility, ProMusica is now in its 45th season.
ProMusica's 2023-2024 season is supported by the Greater Columbus Arts Council, The Columbus Foundation, the Ohio Arts Council, Nationwide, the Reinberger Foundation, and the ProMusica Sustaining Board. Media support is provided by WOSU Classical 101 FM.
###