World-Renowned Pianist Garrick Ohlsson to Join ProMusica for December Concerts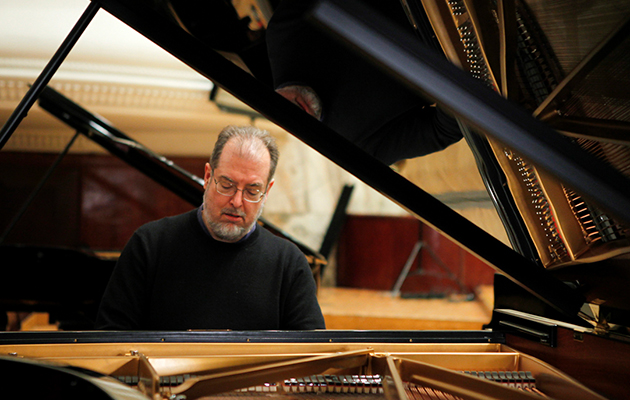 Music Director David Danzmayr leads orchestra for Julia Perry's "A Short Piece," Schubert's "Symphony No. 2" 
(Columbus, OH) – ProMusica Chamber Orchestra will welcome world-renowned pianist Garrick Ohlsson for their December concerts at the Southern Theatre on Dec. 9-10 at 7 p.m. Garrick Ohlsson Plays Beethoven will open with A Short Piece for Small Orchestra by American composer Julia Perry, Ohlsson's performance of Beethoven's Piano Concerto No. 4 will follow, and the concert will close with Schubert's Symphony No. 2.
Ohlsson is known across the globe as a master of interpretive and technical prowess since winning the 1970 Chopin International Piano Competition, the single American to have done so. Among his many accolades, he is known for his masterly performances of the works of Mozart, Beethoven, and Schubert, as well as the Romantic repertoire, and is featured on many of the world's grandest concert hall stages. For the December concerts, Ohlsson will perform Beethoven's deeply personal and beautifully intimate Piano Concerto No. 4.
"It is an honor to be sharing the stage with the celebrated pianist, Garrick Ohlsson," said Janet Chen, CEO of ProMusica. "He brings incredible artistic depth, and we are excited that audiences will have this opportunity to hear one of the world's greatest pianists."
Bookending Ohlsson's performances, ProMusica Music Director David Danzmayr will lead the orchestra through the lively A Short Piece for Small Orchestra by Perry and Schubert's charming and inventive Symphony No. 2.
Perry is a Black American composer who experimented with a variety of styles during her career but generally adhered to a tonal musical vocabulary that was consistent with many mid-century composers, demonstrating an affinity for African American spirituals in her work. A Short Piece for Small Orchestra, which is one of the few works by the composer that has been recorded, represents Perry's neoclassical compositional style and ranges from wild and frantic to lyrical passages.
Additional information about Garrick Ohlsson Plays Beethoven is available at https://promusicacolumbus.org/event/ohlsson-plays-beethoven-2023/.
TICKET INFORMATION
Tickets for Garrick Ohlsson Plays Beethoven range from $18-$64. Tickets are on sale now and are available through the ProMusica Box Office at 614.464.0066 ext. 101 and online at promusicacolumbus.org via Ticketmaster. "Create Your Own" and "Try Three" subscription packages are also still available for the 2023-24 season.
ABOUT PROMUSICA
ProMusica Chamber Orchestra delivers a world-class and unique classical music experience—through innovative chamber orchestra programming, education outreach, audience intimacy, and artistic excellence. Recognized for its commitment to performing new and contemporary repertoire, ProMusica has commissioned 68 new works and has presented more than 110 premieres.
Bringing worldwide talent to Columbus since 1978, ProMusica offers an adventurous musical experience through intimate performances on the stages of the Southern Theatre and The Fives. The orchestra, comprised of 37 musicians, showcases homegrown talents, rising stars, and guest artists of international acclaim. Beyond the concert hall, the orchestra is equally at home throughout the community, serving thousands of individuals through key education and outreach programs. Known for its dual traditions of artistic integrity and fiscal responsibility, ProMusica is now in its 45th season.
ProMusica's 2023-2024 season is supported by the Greater Columbus Arts Council, The Columbus Foundation, the Ohio Arts Council, Nationwide, the Reinberger Foundation, and the ProMusica Sustaining Board. Media support is provided by WOSU Classical 101 FM.
###