ProMusica announces five musician appointments beginning in 2018-19 season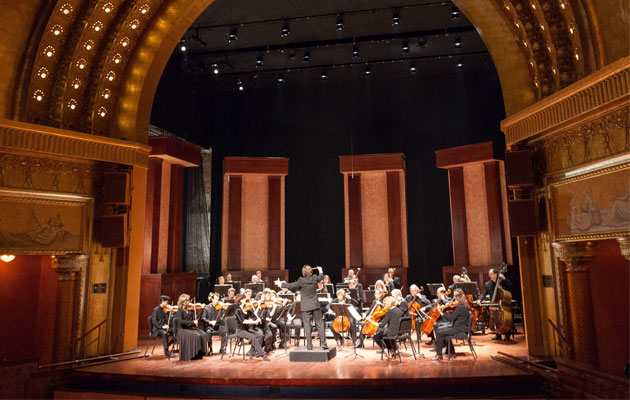 (Columbus, OH) – ProMusica Chamber Orchestra and Music Director David Danzmayr have announced four new musicians to join the orchestra's roster beginning with the start of the 2018-19 season: Jennifer Ross as principal second violin; Koko Watanabe as section violin; Ilya Shterenberg as principal clarinet; and Stephanie Blaha as principal horn. In addition, violinist Rebecca Willie, who has been with ProMusica since 2015, has been appointed Assistant Concertmaster.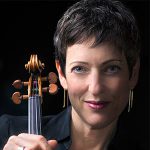 Violinist Jennifer Ross has enjoyed a full and varied career as an orchestra member, chamber musician, soloist, and teacher. She held the position of Principal Second Violin of the Pittsburgh Symphony Orchestra since 1999, touring and recording extensively, and performing as soloist. Ms. Ross graduated from the Curtis Institute of Music, and her career began at the age of 19 as Associate Concertmaster of the Honolulu Symphony. She went on to become a member of the Cincinnati Symphony Orchestra and has since performed with the LA Chamber Orchestra, the Seattle Symphony, and L'Orchestra Symphonique de Montreal, among others. She has spent more than 35 summers as a member of the Grand Teton Music Festival in Jackson Hole, Wyoming, where she now resides.
"It's a huge coup for us to get Jennifer Ross to come to ProMusica after her departure from the Pittsburgh Symphony. Her move to join us is a powerful testament to the good work we're doing on the national and international chamber orchestra scene," said David Danzmayr, Music Director, ProMusica Chamber Orchestra. "The addition of all of these extremely talented musicians is a great feather in our cap and will continue to help take us to the next level."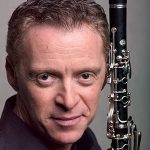 Ilya Shterenberg who currently also holds the position of Principal Clarinet with the San Antonio Symphony, balances a busy career as an orchestral musician, chamber music performer, and a soloist, He has been featured as a soloist with San Antonio and Charleston symphonies, performing works by Mozart, Weber, Rossini, Debussy, and Strauss, as well as rarely heard clarinet concertos by Krommer and Kurpinsky. He has been featured as Principal Clarinet with Cincinnati and Seattle Symphonies and has collaborated with some of the most notable conductors of our time, including Roger Norrington, Seiji Ozawa, Dennis Russell Davies, Herbert Blomstedt, Daniel Barenboim, George Solti, Pierre Boulez and others.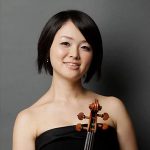 Violinist Koko Watanabe is a native of Japan, and has given orchestral, recital, and chamber music performances in both the U.S. and Japan. Currently, she also performs with the Alabama Symphony and the Canton Symphony. Ms. Watanabe earned her Master of Music degree at Toho Conservatory and her Bachelor of Music degree at the Tokyo College of Music, where she won the Great Wall International Music Competition. As a chamber musician, Ms. Watanabe has participated in Cleveland Institute of Music's Intensive Quartet Seminar, where she worked with Peter Salaff and the Cavani String Quartet. A committed teacher, Ms. Watanabe has a private studio and teaches at Hathaway Brown School in Shaker Heights, and was a member of the violin faculty at the Interlochen Summer Arts Camp in 2014 and 2015.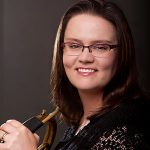 Stephanie Blaha is currently the Assistant Principal Horn of the Grant Park Orchestra,in Chicago, IL and serves as Third Horn with the Pittsburgh Opera. Previously, she was the Third/Associate Principal Horn of the Winston-Salem Symphony and performed regularly with the Charlotte Symphony Orchestra. Stephanie held the position of Fourth Horn with the Rochester Philharmonic Orchestra from 2005-2009. She has also performed with the Lyric Opera of Chicago, Milwaukee Symphony Orchestra, Canton Symphony Orchestra, North Carolina Symphony, and Detroit Symphony Orchestra. She is a graduate of Northwestern University, where she was a student of Gail Williams and William Barnewitz.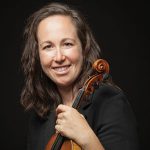 New Assistant Concertmaster Rebecca Willie, who has been a member of ProMusica's violin section for three seasons, also serves as Assistant Concertmaster of the Winston-Salem Symphony and performs on the Classical Revolution Greensboro series with the Railyard Quartet. She is a founding member of Legal Wood Project, an ensemble performing chamber works for strings and percussion. Before relocating to North Carolina, Ms. Willie was a member of the Nashville Symphony for 12 seasons working under conductors such as Leonard Slatkin, Sir Neville Mariner, Carlos Kalmar, and Peter Oundjian. During her time in the orchestra, the NSO received seven GRAMMY wins and 14 nominations for their recordings of current American composers. Ms. Willie also traveled with the NSO to perform at Carnegie Hall on the Spring for Music series as the culmination of their eastern US tour in 2012. Ms. Willie also performed at Carnegie Hall in June of 2018 with the Oistrakh Symphony of Chicago. During the summers, Ms. Willie regularly performs at the New Hampshire Music Festival.
###
SEASON SUBSCRIPTION (AND SINGLE TICKET) INFORMATION
Subscription and Series packages for the 2018-19 season – including Flex Series and Worthington Series options – ranging from $62 to $270 are available now. Additionally, single tickets (priced from $12-$50 are on sale now. Tickets can be purchased by calling the ProMusica office (614-464-0066 ext. 101; www.promusicacolumbus.org) or through Ticketmaster.
ABOUT PROMUSICA
Under the artistic leadership of Music Director David Danzmayr and Creative Partner, renowned violinist Vadim Gluzman, ProMusica Chamber Orchestra is dedicated to raising the national profile of Columbus through world-class performances and creative approaches to community outreach and education.
Comprised of 37 musicians, ProMusica is the resident orchestra of the historic Southern Theatre in downtown Columbus. The orchestra also reaches audiences beyond the I-270 outerbelt through regular performances at the Worthington United Methodist Church. ProMusica presents an annual outdoor Summer Music Series, open and free to the public in collaboration with Franklin Park Conservatory & Botanical Gardens. Special events such as NAKED CLASSICS and the annual Soirée broadens our audience by showcasing crossover artistry, with recent guests including Leslie Odom, Jr., Steep Canyon Rangers, and 14-time Grammy winner, Ricky Skaggs. Recognized for its commitment to performing new and contemporary repertoire, ProMusica has commissioned 67 new works and presented more than 110 world and regional premieres.
Beyond the concert hall, the orchestra is equally at home throughout the community, serving thousands of individuals through key education and outreach programs. In June 2017, ProMusica made its Chicago debut to perform for a sold-out crowd at the North Shore Chamber Music Festival in Chicago. Known for its dual traditions of artistic integrity and fiscal responsibility, ProMusica is now in its 40th season.
ProMusica is funded in part through the Greater Columbus Arts Council, The Columbus Foundation, the Ohio Arts Council, Nationwide, and the ProMusica Sustaining Board. Media support is provided by WOSU Classical 101 FM.
###
09/12/2018