ProMusica announces 2022 Sessions line-up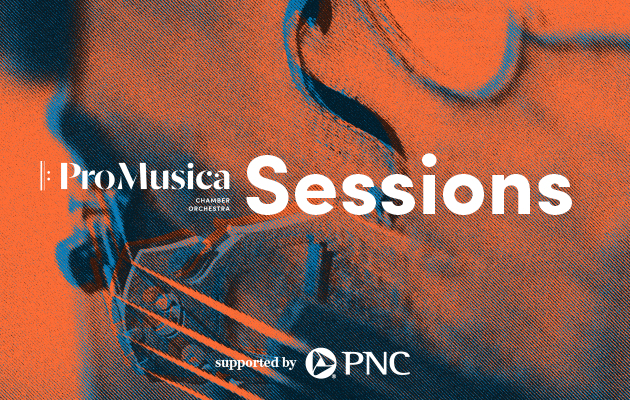 Musician-curated series takes classical music outside of the traditional concert hall
(Columbus) – ProMusica Chamber Orchestra today announced the dates and venues for their innovative "Sessions" series. Launched in 2019, "Sessions" offers small groups of ProMusica's world-class musicians performing at an affordable ticket price in intimate, and relaxed settings around town, including: Nocterra Brewing Co. in Powell, Natalie's Music Hall & Kitchen in Grandview, and The Rambling House in Old North Columbus.
ProMusica's musicians have the opportunity to stretch their wings and perform eclectic programs that incorporate a wide variety of musical genres beyond the traditional classical repertoire.
The series kicks off with the first Session, Mallets in Motion, featuring percussionists Rajesh Prasad and Ryan Kilgore. The program will demonstrate the musicians' technical mastery and skills on the marimba and xylophone, with a far-reaching mix of tunes — including minimalist Steve Reich, the tango style of Astor Piazzolla, and the American classics of George Gershwin. This groove-fest will take place on Tuesday, May 24th at 7 p.m. at The Rambling House, located at 310 E. Hudson Street. Tickets are $16 and available through ProMusica at www.promusicacolumbus.org.
Glorious horns will prevail at the second Session, Brass in the Biergarten. Featuring ProMusica's quintet of David Duro and Heather Zweifel, trumpets; Stephanie Blaha, horn; Jim Albrecht, trombone; and Chris Blaha, tuba—brass sounds will fill the air with an array of tunes suited for a laid-back spring evening. The quintet takes over the outdoor biergarten of Nocterra Brewing Company, located at 41 Depot Street in Powell, on Thursday, June 2nd  at 7 p.m. Tickets are $16 and available through ProMusica at www.promusicacolumbus.org.
ProMusica's last Session wraps up the series with a woodwind quintet, exploring the joys of travel – featuring Anthony Trionfo, flute; Jessica Smithorn, oboe; Jenny Magistrelli, clarinet; Rachael Young, bassoon; and Brad Granville, horn. The Jetsetters concert will be a listening landscape, enjoying works that evoke the bustling sounds of urban areas to the idyllic countryside and all over the world – setting the mood to make you dream of far-off places. This aural travelogue will take place on Sunday, June 26th at 7.pm. at Natalie's Grandview Music Hall & Kitchen, located at 945 King Avenue. Tickets are $16 and available through Natalie's Grandview.
"It's exciting to launch the third year of our Sessions series," said ProMusica CEO Janet Chen. "We love the opportunity to create outside the box and get even more deeply rooted in our community by taking our musicians into these cool venues where you might not traditionally hear a violin, flute, or French horn. Sessions is truly meant for anyone who wants to experience live, high quality and innovative programming; enjoyed in a relaxing vibe."
###
ABOUT PROMUSICA
ProMusica Chamber Orchestra delivers a world-class and unique classical music experience—through innovative chamber orchestra programming, education outreach, audience intimacy, and artistic excellence. Recognized for its commitment to performing new and contemporary repertoire, ProMusica has commissioned 68 new works and has presented more than 110 premieres.
Bringing worldwide talent to Columbus since 1978, ProMusica offers an adventurous musical experience through intimate performances on the stages of the Southern Theatre and The Fives. The orchestra, comprised of 37 musicians, showcases homegrown talents, rising stars, and guest artists of international acclaim. Beyond the concert hall, the orchestra is equally at home throughout the community, serving thousands of individuals through key education and outreach programs. Known for its dual traditions of artistic integrity and fiscal responsibility, ProMusica is now in its 43rd season.
ProMusica's 2021-2022 season is supported by the Greater Columbus Arts Council, The Columbus Foundation, the Ohio Arts Council, Nationwide, the Reinberger Foundation, and the ProMusica Sustaining Board. Media support is provided by WOSU Classical 101 FM.