Where in the World?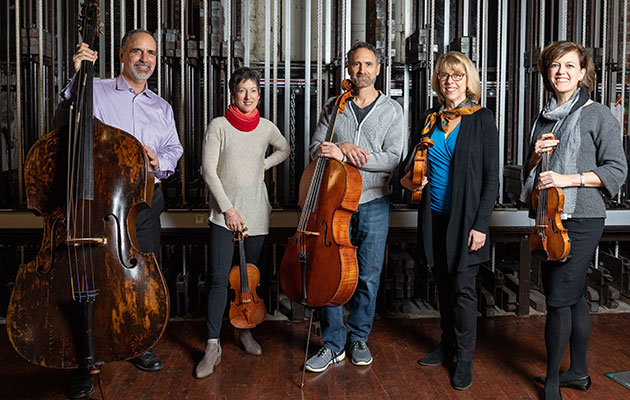 Our musicians are the heart and soul of ProMusica—they are what makes our orchestra unique and feeling like a close-knit group of friends, while making music at the highest level. As ProMusica's Director of Marketing, I've spent the last few years working to answer the questions "what is our brand?" and "how do we want to share it with the world?". (Shout out to our dear friends at Ologie who led that work for us!)  Through all our discovery work (and listening to our audiences), I heard over and over again how intrigued many were by who our musicians are and where they come from (spoiler alert: its from all over the country, and really all over the world).
We're grateful that each and every one of our musicians has chosen to make Columbus a musical home, and that they fit together like puzzle pieces to make a really great orchestra. While our stage is graced by many incredible guest artists, highlighted in the soloist role, such as most recently our January concerts with violinist Esther Yoo or our Soirée concert with singer & actress Renée Elise Goldsberry, our own musicians are what really makes ProMusica special.
So first, here are the numbers (because who doesn't love data?)*:
37 is the number of core musicians that make up ProMusica.
Ages range from 20s to 60s.
3 of our musicians have been in the orchestra for 30+ years!
From 9 countries—when inquiring about their hometowns, we discovered that we have musicians that were born in 9 different countries across the globe.
11 states—while many of our musicians live in Columbus, some live regionally in other parts of Ohio, and we also have a number that come to town from far and wide, from states as far as California, Texas, and Florida.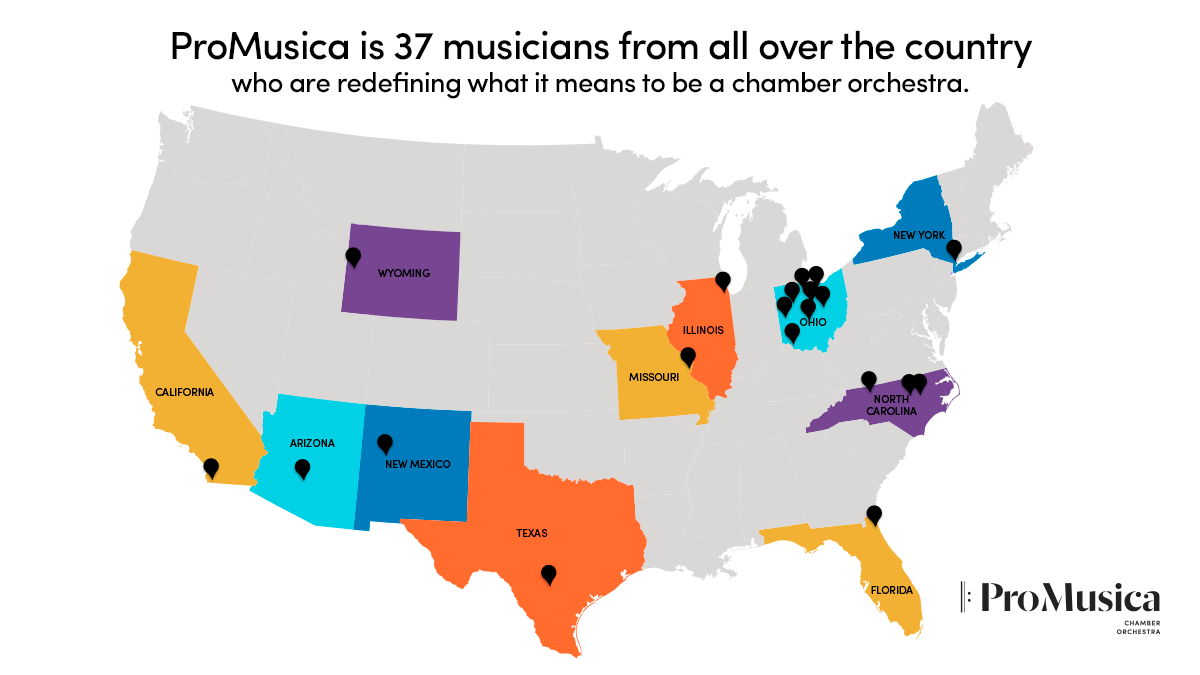 *Thanks to my colleague Margaret Wells for doing the research!
Our musicians have earned degrees from Bachelors of Music to Doctors of Musical Arts from the top music conservatories in this country including Cleveland Institute of Music, Cincinnati Conservatory, Curtis School of Music, The Juilliard School, Eastman School of Music, Manhattan School of Music, New England Conservatory, Oberlin Conservatory, and Rice University, among others. We have graduates of our hometown university, The Ohio State University, and even a number (6!) who attended that school up north (University of Michigan)—but we won't hold that against them. Internationally, our musicians have studied in Japan, Ukraine, and Canada.
Our season consists of only one or two concert weekends a month, so ProMusica isn't our musicians' only gig. Some impart their wisdom to the next generation by teaching at universities, like our concertmaster Katherine McLin who is on the faculty at Arizona State University. Some have contracts with other orchestras, such as our principal clarinetist Ilya Shterenberg who holds the same role with the San Antonio Symphony. Our principal cellist Marc Moskovitz is an acclaimed author who has published two books—most most recently a text on Beethoven's cello suites which should probably be required reading for all cello enthusiasts (and he writes our program notes too!). Principal oboist Donna Conaty serves as the Associate Dean of the College of Professional Studies and Fine Arts at San Diego State University (when she's not busy making oboe reeds). Harpsichordist Aya Hamada spends much of her time performing in France and Japan, while making New York City her primary residence. Many others craft their own unique paths playing with multiple orchestras or ensembles as freelancers, like cellist Joel Becktell who plays chamber music around New Mexico or Cora Kuyvenhoven who can be heard frequently in Columbus with her cello quartet.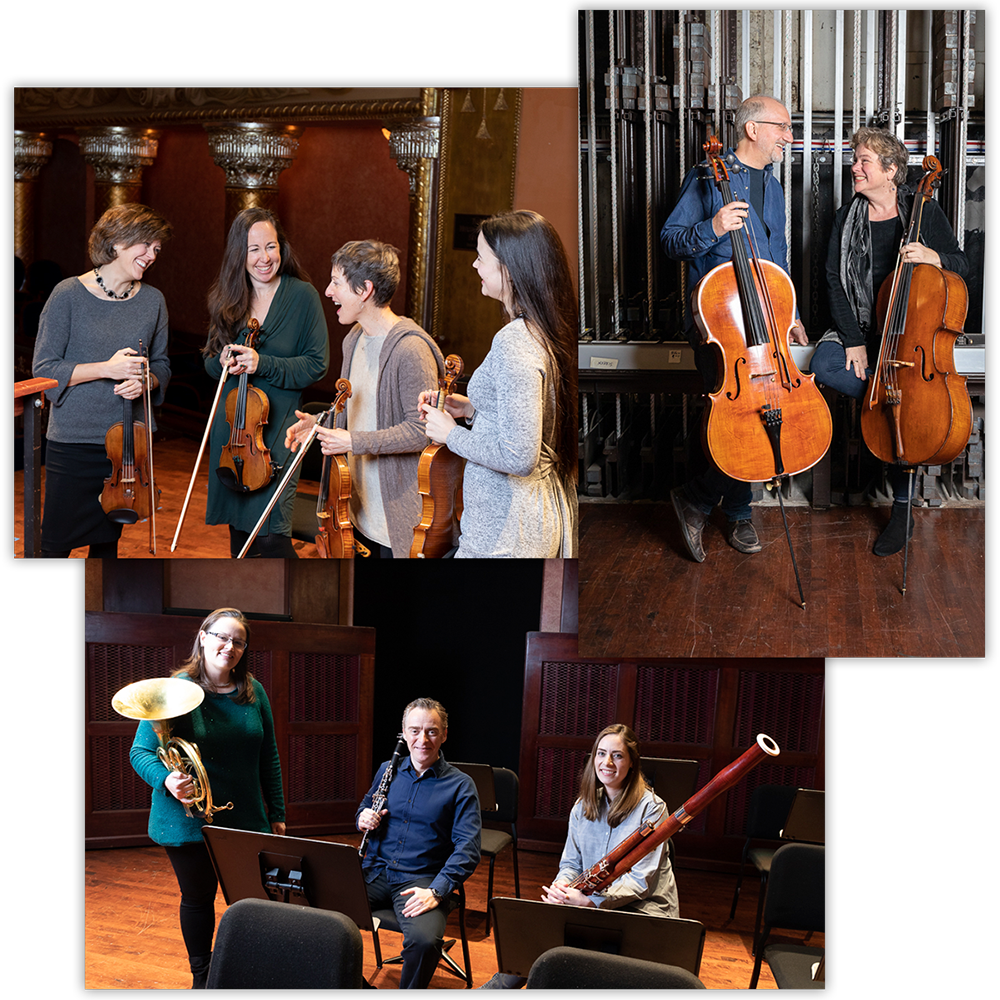 ­The truly best part about our musicians is how well they click with each other. Everyone comes together for a few short days at a time of intense work and beautiful music-making with our energetic music director David Danzmayr. Musical ideas are shared, and friendships have been formed, all while they strive to work together to bring the audience an incredible, and exciting, performance.
You can learn more about each of our musicians, by reading their bios online! Or attend one of our upcoming chamber music concerts to hear from some of them directly with programs they've curated themselves: An Evening of String Quartets on February 29 and Tango in Paris on March 7 at the Worthington United Methodist Church.
And stay tuned for future blog posts directly from some of our musicians!