Celebrating National Hispanic Heritage Month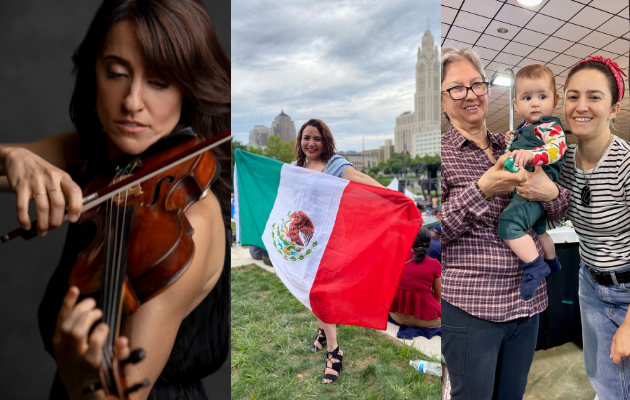 National Hispanic Heritage Month is celebrated each year from September 15 through October 15! To honor this month, we are highlighting the voices and stories of three leaders within our ProMusica organization, as well as sharing some resources that you can use to learn more about Hispanic and Latino culture and how it intersects with our classical music industry.
---
Mayra Aburto, Executive Assistant & Special Projects Manager
Mayra was born in Hemet, California, but her parents moved back to Mexico when she was still a newborn. She lived in Mexico until 6 years old, then moved to New Jersey, and four years ago she moved to Ohio.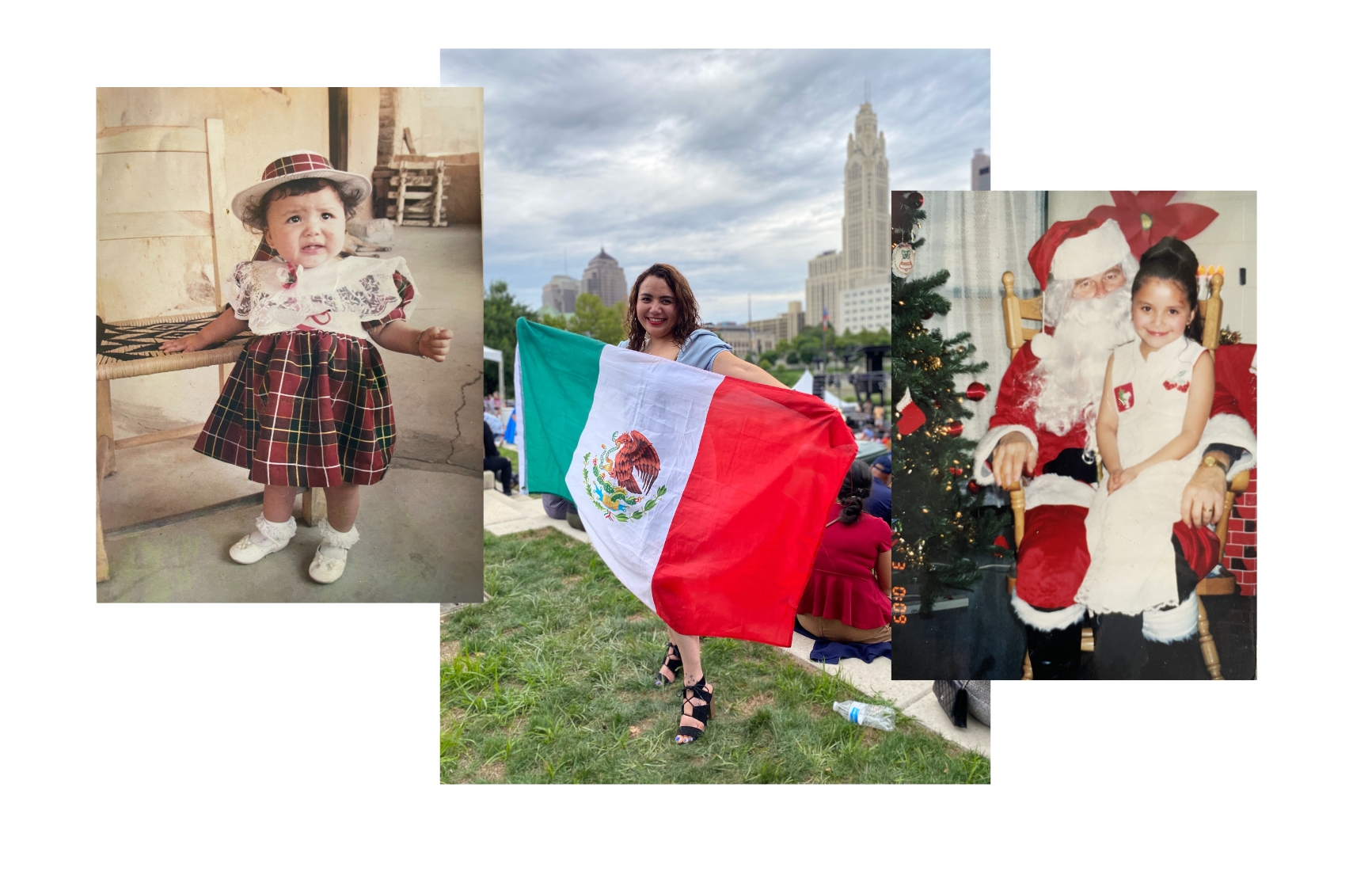 How do you celebrate your culture?
I celebrate my culture everyday through music and food! As a Mexican-American, I grew up listening to traditional Mexican music (corridos, zapateado, and much more), and all Latin music (salsa, bachata, merengue, etc.). Dancing and listening to Latin music brings me incredible joy as I share beautiful moments with my loved ones. I am now thrilled to share my culture with my Iraqi-American partner. I am also learning how to cook more traditional Mexican and Latino dishes, which I can't get quite as delicious as my mom's, but it makes me feel closer to home. My hometown in New Jersey has incredible diversity and rich culture, so I'm trying to recreate that sazón in my own home.
Does your family have any cultural traditions that are especially important to you? 
As the holiday season is around the corner, I can't wait for Christmas time! During this time, my family from all over the U.S. tries to gather, exchange gifts and eat traditional Mexican food. My mom makes the best pozole* and ponche*, typical dishes served during this time, and we love playing loteria*. Although, I am no longer religious, Christmas is extremely special when I travel to Mexico as I get to experience more traditions firsthand, such as a posada* with my extended family.
* Pozole – brothy, hearty Mexican soup made with hominy and meat, such as beef or pork, or seafood or vegetables
* Ponche – warm and comforting fruit punch made with apples, pears, oranges and guavas and spiced with cinnamon, cloves, tamarind and hibiscus
* Posada – a religious festival celebrated in Mexico that commemorates the journey Joseph and Mary made from Nazareth to Bethlehem in search of a safe place to stay where Mary could give birth to Jesus. Adults, including musicians, visit selected homes across nine nights leading up to Christmas Eve, and ask for lodging for Joseph and Mary. Traditionally, the procession is always refused lodging, though the hosts often provide refreshments and food. At each stop, passages of scripture are read, and Christmas carols are sung. 
* Loteria – a traditional game of chance, similar to bingo, but using images on a deck of cards instead of numbered ping pong balls.
Mariana Szalaj, Music Librarian
Mariana was born in Mato Grosso do Sul in Brazil. When she was five, her mom remarried her stepdad, who is from Youngstown, Ohio, and they moved to the United States.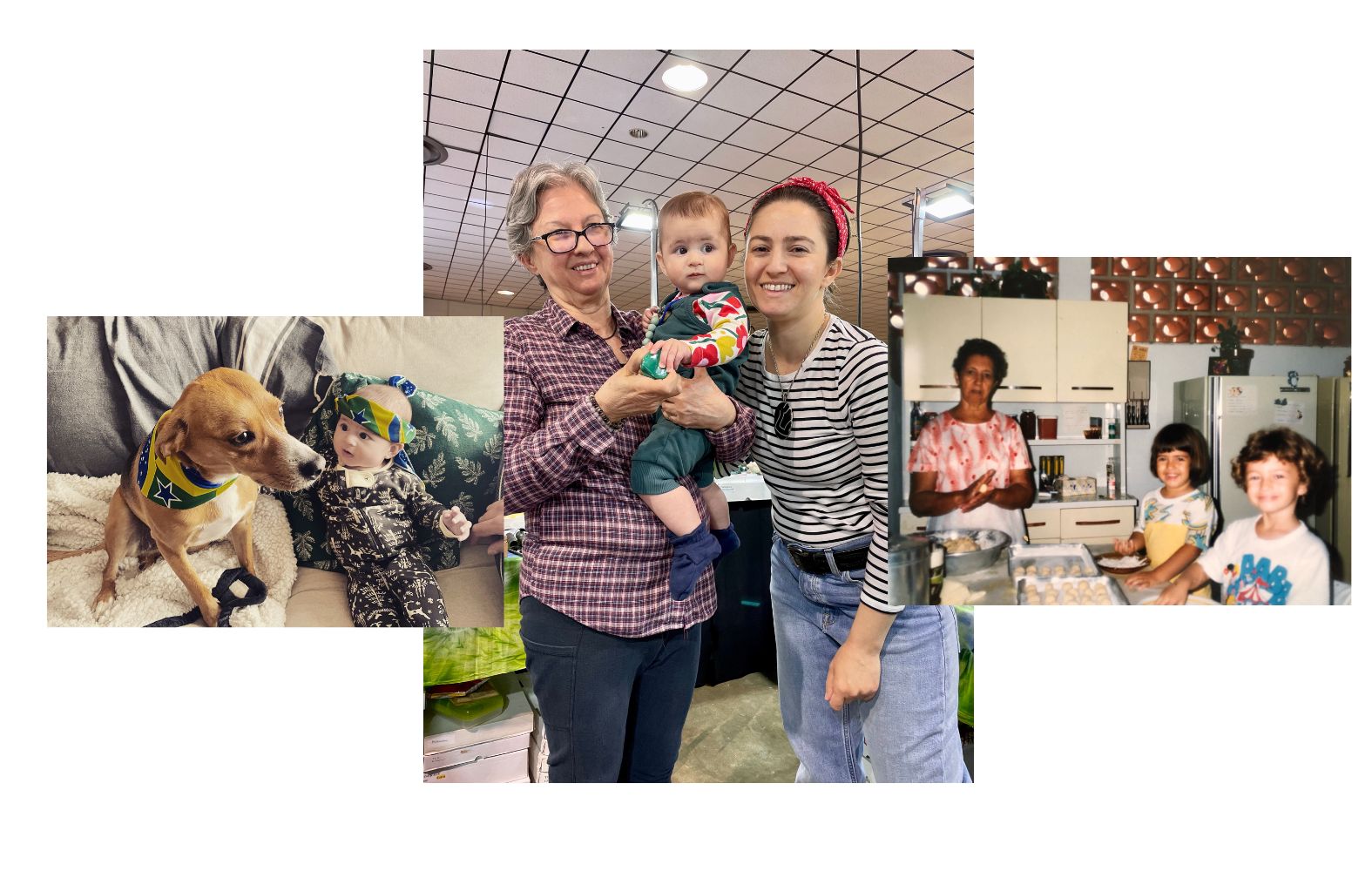 What does Hispanic Heritage Month mean to you?
Since I learned English so young, I do not have a cool accent like my mom (who learned at 35). So unless I tell them, most people have no idea that I am Latina. Being able to celebrate my heritage through my language (Portuguese), is one of the most important things for me. I am very lucky that my mom never stopped speaking Portuguese to me as I was growing up, so I never forgot it. It is because of my mom that I am bilingual, and I hope to also pass along the tradition of my language to my 1-year-old daughter, Lucie. It is very important to me that she learns this part of her heritage.
How do you celebrate your culture?
Food and drink are always the best way to celebrate my culture! My mom still cooks some of my favorites from Brazil, like "carne moida com batatas e arroz" (ground meat with potatoes and rice) and brigadeiros (small chocolate fudge balls that are popular during parties). These always make me feel comforted and special. I also cannot have a barbecue at home without white rice and a tomato and onion vinaigrette, it's such a staple in Brazil. The caipirinha (Brazil's national drink, a mix of sugarcane rum, sugar, and lime) is pure happiness in a glass! This cocktail has been around the US for a while, if you haven't tried it I would highly recommend it!
Does your family have any cultural traditions that are especially important to you?
The World Cup is such a big deal for Brazil, it is ingrained in our culture. I remember watching it religiously when I was younger, and even now, every four years, my family and I crowd around the TV and follow along from here. During the last World Cup in the fall of 2022, my daughter Lucie was about 4 months old, and you bet I dressed her up in a Brazil bandana and she watched all the games along with us! Even though Brazil did not win, it was great fun and such an important part of my culture.
Victoria Moreira, Violin
Victoria was born and raised in Montevideo, Uruguay and moved to the United States 20 years ago. She has Italian and Basque heritage.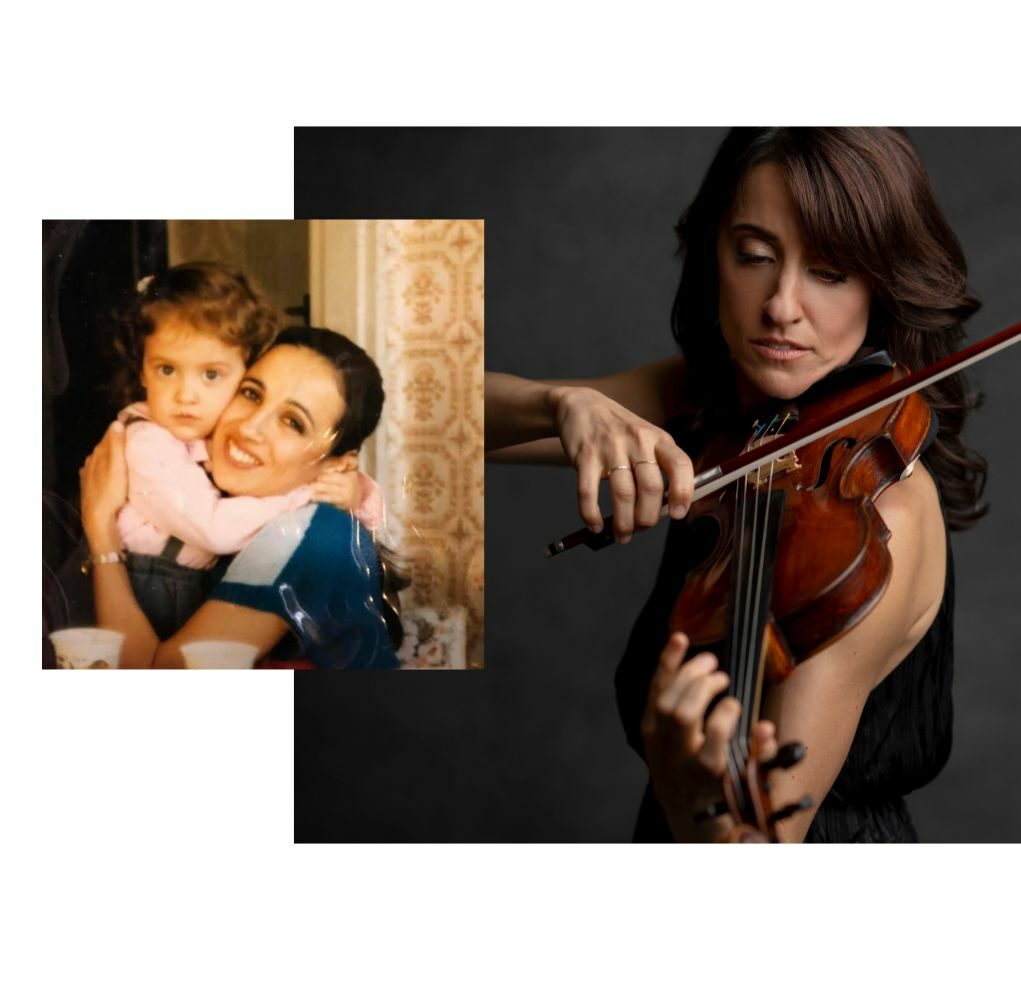 What does Hispanic Heritage Month mean to you? 
Hispanic Heritage Month is a celebration of culture and a moment to bring awareness of Hispanic culture and traditions. It's an opportunity to connect with others through stories, culture, food, contributions and anything that our Hispanic heritage has brought to this country.
How do you celebrate your culture? 
I celebrate my culture every day by being genuine to my roots while fitting and blending into this country and giving the best I have, from values and interests to making food and sharing music with others.
How has your heritage impacted your journey as an artist/musician? 
I would say, tremendously. Since I was a very young violinist, I was always searching for pieces to play by Latin American composers. I was also very curious to learn to play musical genres that were not necessarily classical. I grew up playing tango which I feel very identified with obviously. I have been playing with the KAIA String Quartet for 12 years now and our mission is to celebrate Latin American music and culture through the medium of the string quartet.
Does your family have any cultural traditions that are especially important to you? 
Play music! I come from a family of musicians and playing music, especially tango and Uruguayan folklore is part of our family gatherings. We also dance!
Do you have a quote you would like to share during Hispanic Heritage Month?
One of my favorite writers is Uruguayan writer and author of Las venas abiertas de America Latina (The Open Veins of Latin America), Eduardo Galeano. I just simply love the following quote or his: "Al fin y al cabo, somos lo que hacemos para cambiar lo que somos," (After all, we are what we do to change who we are).
Recommended resources for further reading: