Celebrating AAPI Heritage Month
As May soon comes to close, we are proud to honor Asian American Pacific Islander (AAPI) Heritage month, recognizing the many contributions of the AAPI communities to our cities and states. Today's blog post features the voices and stories of several individuals within the organization, who each play a beautiful and meaningful part to make ProMusica a vibrant and joyful organization.
---
Koko Watanabe, violin
Koko has been a member of the orchestra since 2018. Originally from Nagoya, Japan, she recently moved to Columbus from the Cleveland area! She has a varied career as an orchestral, solo and chamber musician, but also has a deep-rooted passion for teaching – currently holding a private studio of over 30 students. Her commitment to students is inspiring; during this pandemic year she moved all her teaching virtually, encouraging her students to keep learning and playing. In addition to ProMusica, Koko is also a member of the Des Moines Metro Opera, and frequently performs with the Pittsburgh Symphony. She holds degrees from the Tokyo College of Music and Toho Conservatory in Japan; Southern Methodist University; and an Artist Diploma from the Cleveland Institute of Music.
Do you have a favorite quote you would like to share during AAPI Heritage month?
My favorite quote is by Dr. Shinichi Suzuki, who is the founder of the international Suzuki method. He said, "Teaching music is not my main purpose. I want to make good citizens. If children hear fine music from the day of their birth and learn to play it, they develop sensitivity, discipline and endurance. They get a beautiful heart."
How has your heritage shaped the person you are today?
I am proud to be a Japanese woman. I was taught to be always kind, humble and polite, and to be a great listener from my family. They were very strict when I was a kid, but that helped me become who I am today! My job in this country is to bring people of different skin color together through the excitement of music. And as a violin teacher, I enjoy nurturing beautiful young souls through the power of music.
Ann Kriewall, Operations & Community Outreach Coordinator
Ann has served as our dynamic community outreach coordinator since the Fall of 2018. She has led the growth and development of all of our education programs – from nurturing and creating new partnerships with the Columbus Metropolitan Library "Storytime" series to deepening the impact of our "Play Us Forward" project which puts music and instruments directly into the hands of middle school students who otherwise have little or no access to music. A graduate of the Cleveland Institute of Music where she completed her master's degree in cello performance and Suzuki pedagogy, Ann is passionate about our community, always thinking of ways to bring the arts to all.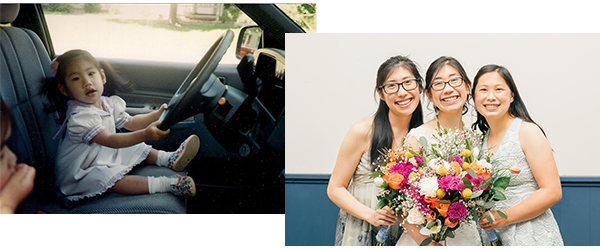 What does Asian American and Pacific Islander Heritage Month mean to you?
AAPI Heritage Month means celebrating the hospitality, generosity, joy, grit, creativity and goodness of the AAPI community who adds so much richness and nuance to the American fabric. I'm especially glad for the symbolism of this month against the backdrop of the recent attacks.
Do you have a message you would like to share during AAPI Heritage month?
Far from being a monolithic people, the AAPI community is constantly changing and evolving. There is not a singular Asian American experience.
Xin Su, OSU Graduate Student & ProMusica Intern
Xin is a graduate student at the Ohio State University (OSU), entering her third year pursuing her DMA in conducting. She joined as ProMusica intern in January 2021, supporting the needs of our community outreach programs. In Columbus, she serves as the Artistic Director of the Clintonville Community Choir and has been involved with many other local arts groups – as Music Director of the Chinese Folk Music Orchestra at OSU, and as Artistic Director of Ohio Afternoon A Cappella Group, to name a few. Originally from Xiamen, China, Xin has brought positivity, energy, and joy to her ProMusica work and experiences.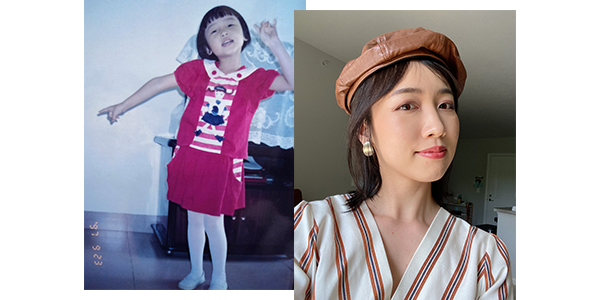 How has your heritage shaped the person you are today?
My heritage helps shaping my identity and becomes part of who I am. Through the expression of this identity, I show others what I value. My heritage also reminds me how different heritages make this world a diverse and beautiful place.
Does your family have any cultural traditions that are especially important to you?
In my hometown Xiamen, China, there is a special tradition to play the Mid-Autumn Festival Dice Game named Bo Bing for good luck. For sure the game is fun, but in my family, the most important part is to get together in the light of the full moon, the symbol of reunion. This feeling of home has profound impact on me.