5 Ways You Can Stay Engaged with ProMusica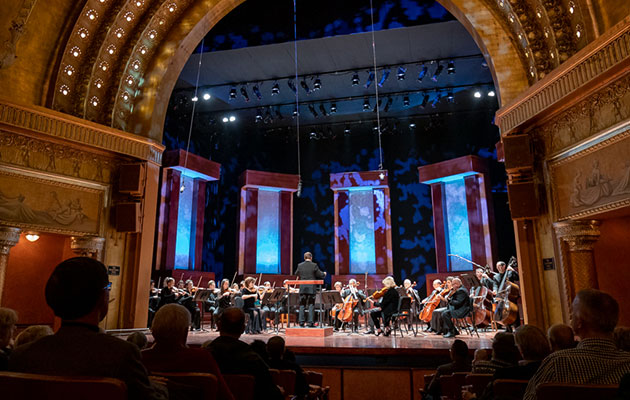 While we are all at home, helping to keep our community safe, our musicians and staff are working to find ways to stay connected with all of you!
Concert Broadcasts on WOSU Classical 101 FM
Starting Sunday, May 3 through June 21, tune in weekly to WOSU Classical 101 FM's ProMusica Chamber Orchestra Broadcast at 1:00 PM to hear our 40th anniversary season concerts. Check out the full schedule and mark your calendars to relive the joyful and exciting concert moments while staying safe at home. Listen online here.
Virtual Family Concert
Before social distancing was required, we gathered our string quartet to record our Family Concert Series so we could share the program with your youngest family members virtually! Linking together classical music and children's literature, this program is divided into three segments for families to enjoy. Watch our Virtual Family Concert here.
Musical Storytimes
Over the next few weeks we will be sharing Musical Storytimes, led by our Community Outreach Coordinator Ann Kriewall and a ProMusica musician. Each Storytime will include a book reading and you'll learn about one of the instruments in the orchestra. Subscribe to our YouTube Channel to see when they are posted!
Spotify Playlists
Looking to expand your orchestral repertoire? We've curated playlists for your listening enjoyment! We recently asked our social media followers to suggest pieces that they love, to create the Ultimate (Crowd-Sourced) Classical Music Playlist. Email us if you want to share your favorite piece, and we'll add it! We've also included music from our 2020 concert programs. See more on our Spotify profile.
Follow Us!
Stay connected with us by following ProMusica on Instagram, Facebook, Twitter, and YouTube.
---
If you are able, please consider making a gift to support ProMusica. Your support is vital to our work providing innovative programming and educational outreach to our Columbus community. Donate online now.