We have a blog!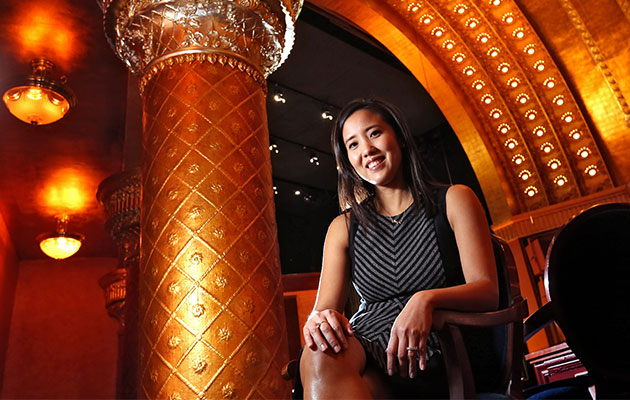 A few months ago, our wonderful Director of Marketing, Brittany Lockman said, "Janet, ProMusica should have a blog." I thought to myself: What? Who has time to write blog posts? What will we write about? What would be interesting to readers of a ProMusica blog?

I admit I do personally enjoy reading blogs. Posts from industry thinkers and entrepreneurs, but also from storytellers sharing about travel and food. My husband is loyal to blogs about photography and college football, particularly regarding those OSU Buckeyes. What I soon realized is that this shared platform allows one to feel part of an experience, part of a community, and most importantly — feel connected.
At ProMusica, our mission is to deliver a world-class chamber orchestra experience through innovative programming, audience intimacy, exceptional talent, and artistic excellence. And by experiencing the joy of ProMusica, our vision is that people will become more engaged, inspired, and more connected to the world around them.
And herein lies the ethos of ProMusica Chamber Orchestra. At ProMusica, we infuse joy into everything we do. We care about our concerts, our impact, and about the people around us. So starting a blog where we can share thoughts, inspiration, insights and more, is an authentic extension of our work on and off the stage. And I'm honored to pen the first post.
The vision of our blog is to invite you to engage and connect with the people of ProMusica. You will hear from a wide variety of voices sharing their experiences and knowledge. Topics will dive deep into the work we do and our impact in the community. And posts will offer interviews, features, and special behind the scenes insights that will open up our world to you.
This blog will bring our thought leadership on "running a chamber orchestra" to the forefront. ProMusica is not alone in facing some of our industry's, and truthfully, the world's challenges — audience growth, access to opportunity, diversity and inclusion, and "how do we pay for it all?". But we are also proudly progressive in our output of artistic innovation, creative programming (with 68 commissioned works), meaningful collaboration, and free education initiatives. Through regular posts, we will talk about our passionate work, and how we are boldly redefining what it means to be a chamber orchestra in the 21st century.
We also want to connect to humanity. How is the music we are performing related to the world? Why is commissioning new works relevant to today, and our future? Let's highlight our youngest and biggest fan, Donovan, who sits in the first row at the theatre at almost every concert on his mother's lap, who wants to be a bassoonist when he grows up. It's also sharing the impact stories such as that of our Play Us Forward student who when asked about their opportunity to study music wrote: "Playing the violin means that I am capable of doing something that I never thought I would do — and its fun."
We'll connect through laughter and some, well, random fun facts: What were our musicians' craziest orchestra experiences? How many conducting batons does our Music Director David Danzmayr actually own? What does our Music Librarian do? Our resident ProMusica pooch, Sammy (who frequents the ProMusica HQ and shows up on our Instagram) may even do a guest post about "a day at the ProMusica office" through his furry-faced lens. #throwhimabone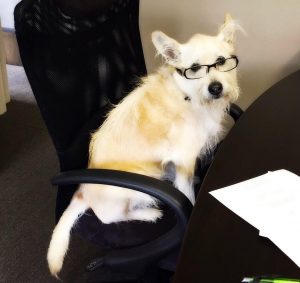 So! We have great stories and perspectives to share. Please follow us here so you can stay up-to-date! At the time of this first post, we will have also just given our website a face-lift. I invite you to poke around — meet our rock star musicians, learn about NAKED CLASSICS, and see what's on tap for next weekend. We are excited for this blog and we hope that it will welcome insightful information, discussion, dialogue, and new friendships with all of you!