Meet the ProMusica Team!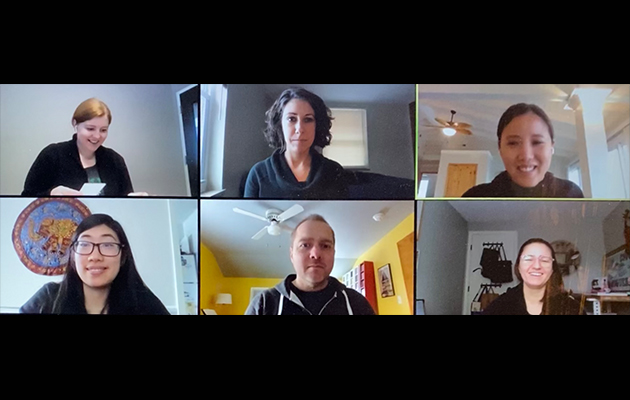 Every day, I feel so fortunate to have such a remarkable, dedicated, and passionate administrative team. Our work often sees long days, requires tough decisions, and demands quick thinking and flexibility – especially during this time of the COVID-19 pandemic. But working with this team, even through the hard stuff, brings great joy as together we further ProMusica's goals and dreams. Some of you have had an opportunity to get to know Ann, Brittany, Mariana, Matt and Margaret through our concerts and programs. In today's blog post, they each share their personal stories about their journey that led them to ProMusica. This team is deeply bonded by a love for music, and you will also easily see why they each shine brightly within their roles, and within the organization. Enjoy!
---
Ann Kriewall, Operations & Community Outreach Coordinator
When did you first get started in music?
There are four kids in my family. All of us played the piano and one stringed instrument. My oldest sister chose the violin, the next chose the viola, so obviously, I chose the cello. My younger brother? You might have guessed he chose the double bass to round out the string family or the violin so we could form a family string quartet, but alas, he chose the viola. Piano lessons began when I was seven, and cello lessons began at age eight.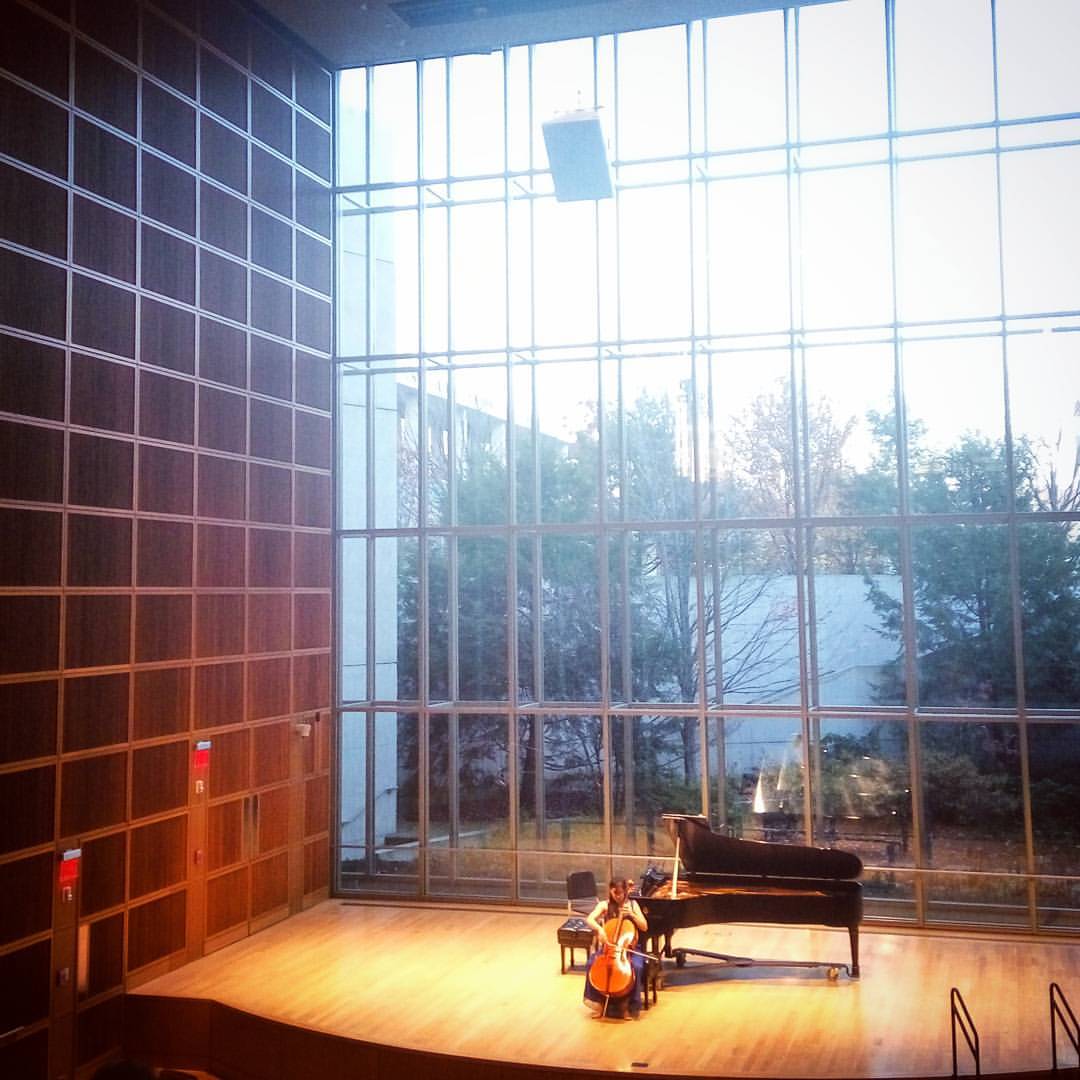 What path brought you to ProMusica?
I've always liked learning, so when I was in school at Vanderbilt, I majored in Cello Performance and minored in Human and Organizational Development, which is a fancy way of saying non-profit work. Finishing my undergraduate studies, I continued my musical studies with graduate school at the Cleveland Institute of Music. I studied both cello performance and Suzuki training, and also interned at the Cleveland International Piano Competition. I became more interested in the administrative element of performance and wanted to be able to impact change through educational and outreach initiatives. I had heard of ProMusica through friends who had subbed with the orchestra, and it seemed like a vibrant organization. Now having worked here for a little more than two years, I can indeed confirm that ProMusica is an excellent place to be!
How does your musical background positively contribute to the work that you do in your current role?
In my role here, I wear many hats, and I love being able to connect with the youngest and oldest audience members, interacting with the guest artists when they visit, and helping to shape the musical journeys of middle school students. One of the biggest reasons why I loved orchestra was because I liked the people – the musicians I played with became my friends, and the people I met through performance were always so encouraging. I love that music connects people from all facets of life.
Mariana Szalaj, Orchestra & Operations Manager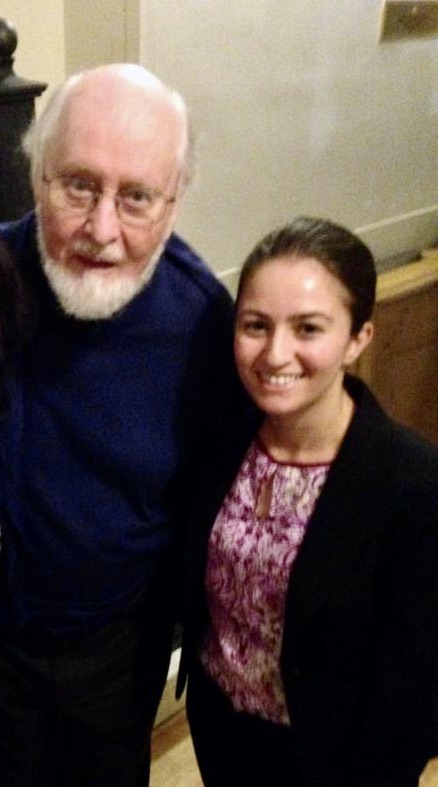 When did you first get started in music?
My school district in Boardman, Ohio required all students to participate in either the orchestra, band, or choral programs when they entered the 5th grade. As part of the "recruitment", the high school ensembles of these different groups came to play for the young and impressionable 4th grade elementary school students. The only thing that I can remember affecting me was when the high school orchestra played the theme to John Williams' Jurassic Park. As the violins played that beautiful melody that we all know and love, I was overcome with joy and emotion; it spoke to my soul. From that moment on, I knew that I was going to play the violin and that music would be a part of my life. Thus, I started playing the violin in 5th grade and I was right. Music has played a huge role in my life and has remained a part of it through today, nearly 25 years later.
What path brought you to ProMusica?
There was a moment in my professional life when I realized that I didn't want to play violin full time anymore. I had gone to school for both my undergraduate and Master's degrees in Music Performance (at the Dana School of Music at Youngstown State University) and had gone on to do what all "gigging" musicians do: play in every orchestra that you can get into, teach on the side, do church services, play weddings, and the list goes on. Every small or big gig, you take it. I even did two contracts as a music entertainer with the cruise line Holland America. (On my first contract, I played with a string quartet and on my second I was part of a duo with a pianist). With this gig, I got to see the world and I met my future husband. (Win-win!) However, after the contracts were over, I was tired and depleted as a performing musician. I wanted something else, and thus I went back to school to study Music Business with the Berklee College of Music. This change of path led me to a prestigious internship in Artistic Administration with the Boston Pops. This experience cemented my feelings that this kind of work was what I was supposed to do. Coincidentally, I also met John Williams and got to talk to him while I was at the Pops. Talk about your life doing a complete 360! After a move to Columbus, I did work for many music organizations in the city and eventually landed a position as Assistant Librarian with the Columbus Symphony, where I learned the skills of a music librarian. During this time, the job of "Orchestra & Operations Manager" opened up at ProMusica, and it seemed like the perfect mix of the skills that I had attained thus far. My path to ProMusica was certainly a long and complicated one, but I am so grateful for every experience that has prepared me for the next stage of my professional life.
How does your musical background positively contribute to the work that you do in your current role?
One thing that has always motivated me in my work as a music administrator for ProMusica has been thinking: "How would I want to be treated in this situation?" There were many, many instances in my musical past where I felt that the "administrators" who worked above me didn't give me all of the tools necessary for me to do my job well. By "tools" I mean everything from being able to effectively communicate and pass along info to attitude, vibe, mutual respect, and gratitude. In many cases I felt "I can definitely do their job better than they are doing it!". This sentiment drives me to this day, as I AM the person on the other side. I can relate to our musicians because I have been in their shoes and I know how they feel and what they need to do their best work. Also, being a string player certainly helps with doing bowings!
Matt Kurk, Director of Advancement & Engagement
When did you first get started in music?
As you might have guessed from the picture, music has been a part of my life for as long as I can remember! My three siblings and I grew up in a musical household – my dad played trumpet in college, and mom played oboe. She was an elementary school music teacher and also taught piano lessons at home, so our house was always filled with music.
That same trumpet that my dad played was my first instrument. I was later "promoted" to Horn in the sixth grade and my course was set. I went on to complete my undergraduate degree in music at Eastern Kentucky University (EKU) and an MA in Music Performance from Boston University (BU).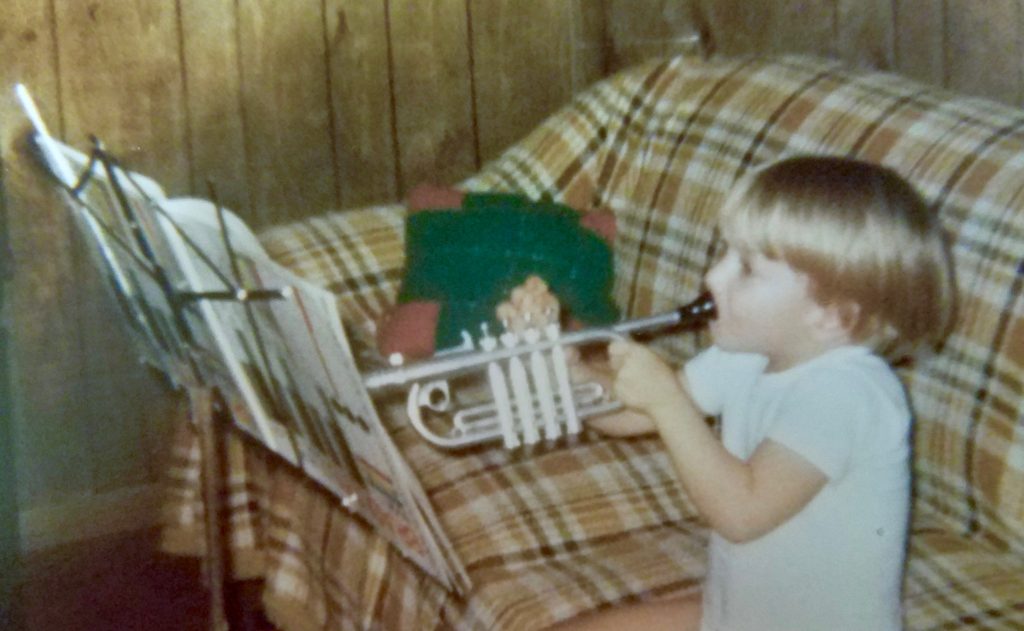 What path brought you to ProMusica?
Like most people in the Development field, this was a bit of an "accidental" career path. The wife of one of my music professors at EKU was the Director of Development for the University – which led me to being an intern in that office. That was my first experience with Development work.
After graduating from BU, I was fortunate to get an entry-level position at the New England Conservatory, which really brought these two worlds together. I stayed in Boston for a number of years – working my day job, while still playing with some local groups in the evenings and on the weekends. My wife Nicole was living in New York City at the time and moved to Columbus to get a bit closer to her family in Northern Kentucky. I followed in 2013 and worked at OSU and Ohio Wesleyan before landing at ProMusica in 2017.
How does your musical background positively contribute to the work that you do in your current role?
After working in Higher Ed for a number of years, it felt great to get back to the arts, and also to a smaller place where we all wear a lot of different hats during any given week. I think having a background in music, and a love of the work that we are doing, is a huge help when we have conversations with people and institutions who might be interested in investing in our work. Because everyone on the staff has that shared background and language, I also think it helps us in our overall work as a team. Attending concerts and hearing all the incredible musicians we work with is an added bonus!
Margaret Wells, Executive Assistant & Board Liaison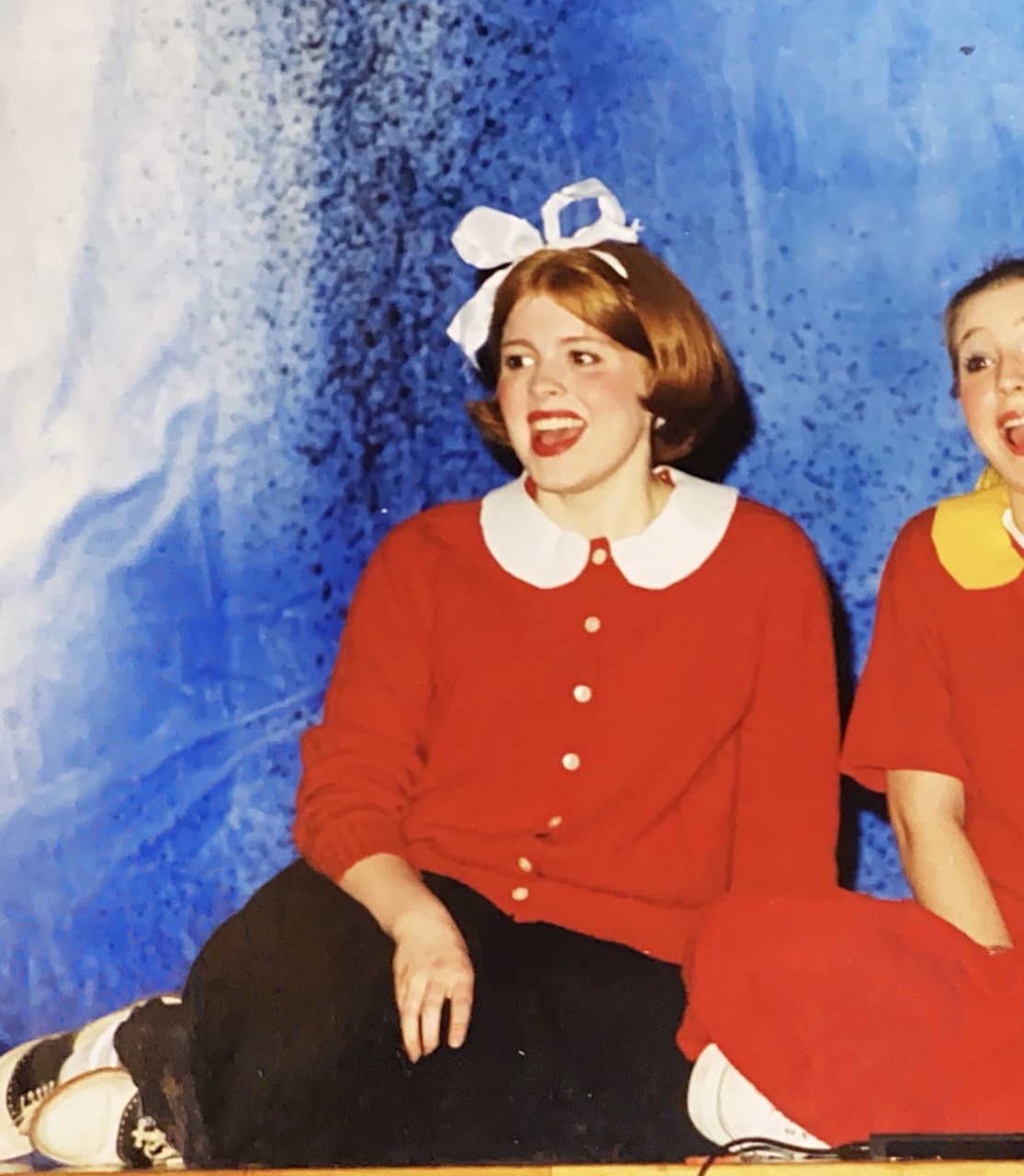 When did you first get started in music?I consider myself lucky that I don't remember a time when music wasn't a part of my life. I joined the children's choir at church when I was five years old and took piano and cello lessons throughout my childhood. Choir and school musicals consumed my life during high school and some of my fondest memories are of performing in musicals including 1776, Into the Woods, and Bye Bye Birdie. I studied music at Valparaiso University and toured the United States and Germany with their top choir, the Chorale. Music continues to be a huge focus of my life: I sing regularly with the choirs at First Congregational Church and St. Joseph Cathedral, I've been a member of LancasterChorale for 15 years, and I am the soprano section leader at St. Mark's Episcopal Church in Upper Arlington. Though live performing activities have paused in the past year, I'm incredibly grateful for all the opportunities I've had over the years and hopefully will have again in the not-too-distant future!
What path brought you to ProMusica?
I became a forever fan of ProMusica after LancasterChorale joined the orchestra for a performance of Handel's Messiah in 2008. Each subsequent performance with ProMusica immediately jumped to the top of my "Favorite Performance Ever" list. My husband and I became season ticket holders and ProMusica concerts were our favorite date nights. When I saw an Instagram post listing job openings, I eagerly applied and the rest, as they say, is history!
How does your musical background positively contribute to the work that you do in your current role?
I think my musical background helps add focus to the work I do. I know first-hand what the final product we're working towards is, so every step in the process feels intentional. My background has also helped me appreciate the high-level of music making ProMusica does so consistently. It's something I can be proud of every day.
Brittany Lockman, Director of Marketing
When did you first get started in music?
In my elementary school, students got the opportunity to select an instrument for band or orchestra in 4th grade, and following a suggestion from my mom, I had decided that I wanted to play the oboe. Typically, young students don't start off playing the oboe, so my dad, who was a middle school band director, rented me my first oboe the summer before 4th grade and started teaching me the basics (in hopes that the school had to let me choose the oboe). Throughout middle and high school I played oboe in every school ensemble I could. Outside of school I earned a spot in the prestigious Pittsburgh Youth Symphony Orchestra where I had the opportunity to go on a tour of Eastern Europe and played with friends who I still keep in touch with today.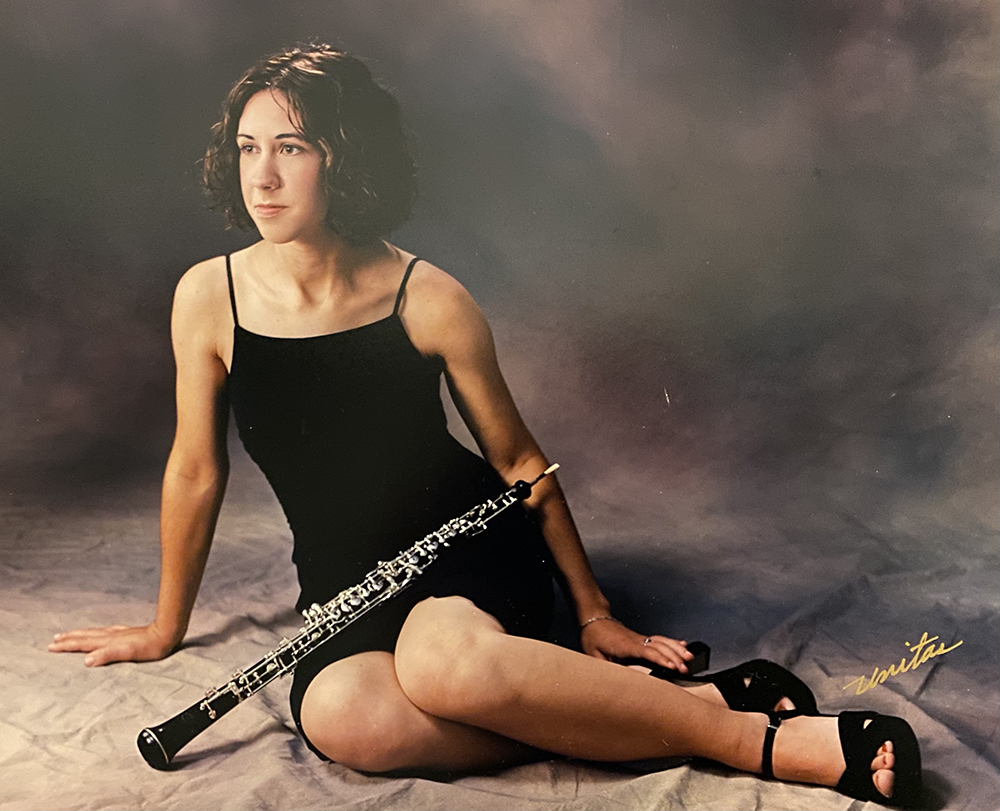 When reflecting on moments that steered me towards wanting to pursue a career in music, one of my strongest memories is of our final concert as a member of the Pennsylvania All-State Orchestra when I was only a freshman in high school. It took place in the Kimmel Center in Philadelphia and we played Bach/Stokowsky's Toccata and Fugue and Tchaikovsky's Romeo and Juliet – Fantasy Overture, and I will never forget the powerful feeling of that performance, being there on that stage.
What path brought you to ProMusica?
During college, I focused on pursuing a career as an orchestral musician and completed my Bachelor of Fine Arts in Music Performance at Carnegie Mellon University. In between undergrad and grad school, I got involved with a chamber orchestra embarking on its first season where in addition to playing oboe and English horn, I volunteered to write press releases and helped develop a social media presence. I was excited about what we were doing and wanted to help share it with a wider audience. Over the next few years, I completed my Master's in Music Performance at Louisiana State University and spent much of my time gigging all over the state of Louisiana. I took a handful of orchestral auditions for jobs, but it was becoming clear to me that I was more interested in creating a life in music doing a variety of things, beyond performing. I started working for the Baton Rouge Symphony Orchestra as an Intern, eventually taking over the telemarketing team, and transitioned to an admin role where I got to assist with all departments from box office to finance. During that time, I had also worked at a restaurant and sold tickets for a concert venue, where I learned valuable skills related to customer service. In the summer of 2013, I was honing in on my interest in marketing, and sought out a role with an orchestra focusing on marketing and communications. My job-search fortuitously led me to Columbus and ProMusica.
How does your musical background positively contribute to the work that you do in your current role?
From a marketing perspective, I personally find it easier to sell something that I believe in. I care deeply about our work and want help share ProMusica with as many others as possible. My background and education help me to really understand our "product" and the impact it can have. On a practical level, my study of music helped me develop a strong attention to detail and a drive for constant improvement, which will always help make my work better and more effective for achieving our goals as an organization.