Violinist Bob Gillespie Retires from ProMusica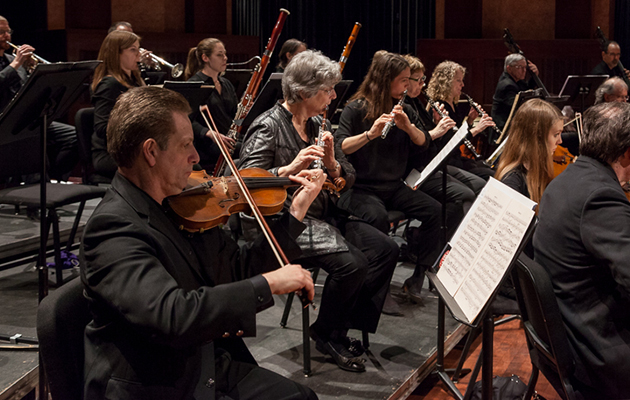 This weekend, we would have gathered together at the Southern Theatre to celebrate the conclusion of our 2019-20 season. Our program would have featured Pulitzer-prize winning composer Caroline Shaw, and the magnificent Brahms Symphony No. 1. We would have also invited our hardworking "Play Us Forward" students to open the concert, sharing the stage with some of our musicians to perform a few pieces they've worked so hard to prepare for all of you. My opening welcome would have also announced the incredible news of the ProMusica Sustaining Board — our dedicated group of volunteers who fundraise tirelessly throughout the year — and their donation of $30,000 to the organization this season.
We would have also honored a longtime member of ProMusica, violinist Bob Gillespie who is retiring from the orchestra this season. Bob has been a member of ProMusica for 37 years, and while we can't gather on the stage, we still wanted to express our gratitude for his longtime commitment to the orchestra. In addition to his musicianship, Bob has helped guide our education programs, particularly our "Play Us Forward" program. So — thank you, Bob for all you have done to support our orchestra. As you can read below, you have inspired the lives of many in our community.
Alas, the COVID-19 crisis is keeping us apart at the moment, but we are bonded together through our love of music. While this 2019-20 season of music making is over, just like any other season, we know there will always be more great music to perform and share in the near future. Don't let this time apart break our spirit. We will see you all again very soon!
---
Tributes from colleagues and friends, celebrate Bob Gillespie's retirement:
I am certainly going to miss your uplifting and positive nature! Your quick wit and great humor always kept me in stitches! I still remember when we played in quartet together at The Refectory. I laughed so hard when you were telling your stories to the audience. Keep clearing your throat…(you know what I mean). Ha! You will be missed! – Eric Kline, violin
Bob: such a part of PM for so many years. Wishing you only good things on the next adventure. – Marc Moskovitz, principal cello
I have been Bob's chair sponsor for some years now, and it has been a delight to interact with him. Bob is not only a gifted musician and educator, but he is just a lovely human being as well. Bob, I wish you all the best as you enters your "third third" and assure you that retirement is wonderful! – Joan Herbers, Board of Trustees
I hope you all know Bob is behind the String Essentials beginner method book. Which has sold over two MILLION copies! Last I heard. I mean, move over Suzuki, Bob is on the field. He's also done about that many services for ProMusica. For which we have been immeasurably blessed. Sorry to see you go, Bob. All the best. – Brett Allen, viola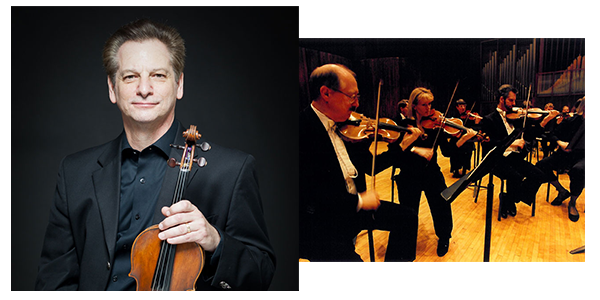 Wishing you every success in all your future endeavors.  You will be missed, most especially by me, my "stand" partner and next door stage neighbor for so long.  – Jeanne Norton, principal harp
Thank you for all of your years of tireless dedication to ProMusica. You always gave of yourself so selflessly on both a musical and personal level and you will be greatly missed friend! Thank you! – William Manley, violin
As one of the 'new guys', I so appreciate Bob's great sense of humor, sense of history and professional grace. I have learned so much from Bob in my short time, just catching his eye from time to time and making that connection. I hope seeing Bob does not end with his retirement. It's only the beginning, Bob! Thank you for everything.  – Michael Strauss, viola
Thank you for all your wonderful contributions to the music world! Wishing you all the best! – Victoria Moreira, violin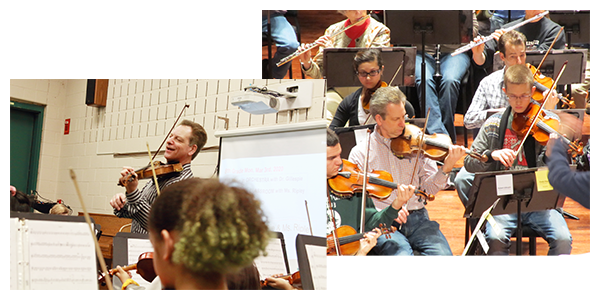 I remember coming to ProMusica 20 years ago and Mary Harris telling me about your Essential Elements books and what a string pedagogue you are. I have used those books with my students here in Columbus in the schools. You are always a gentleman and a terrific colleague. I really got to experience your humor (and popularity) when we played together in a string quartet for my very first "gig" at the Refectory Dinner Series. I hope retirement brings you many wonderful and lovely adventures and also peaceful times! – Cora Kuyvenhoven, cello
There's an unfortunate old adage that goes "Those who can't, teach". Many of my students also had you as a teacher. Taking my students to ProMusica, where they saw you perform showed them what the term "complete package" means. – Mark Sholl, Board of Trustees
I have thoroughly enjoyed your presence, professionally and personally, in our small but mighty 2nd violin section of ProMusica. I've loved that our conversations have often turned towards the joy you get from your family, and the wonderful food you share together. May your retirement include multitudes of both, and may you have many happy and HEALTHY years to enjoy them. – Jennifer Ross, principal second violin
Congratulations and thank you, Bob, for all of your years of beautiful playing with ProMusica! I also fondly recall our PM related quartet collaborations. It has been an honor to work with you and I will really miss seeing you on stage at PM. I will also really miss seeing you laugh, including with your shoulders! 🙂 – Mary Harris, principal viola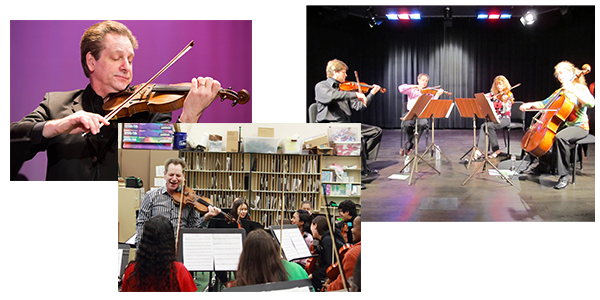 Dr. Gillespie taught me to teach with effective pedagogy and a sense of humor! He instilled in me that orchestra teachers are in the education business and entertainment business! – Mike Brosius, Musicians in Schools partner
I feel so fortunate to know Bob Gillespie. Having him as a mentor and colleague over the past 7 years has been a tremendous blessing. His professionalism, passion for students, his scholarly contributions, in addition to his sense of humor have made the music education area at Ohio State a happy place to be! Thank you Bob for believing in me, our students, and music education for all! – Dave Hedgecoth, Education Committee member
What is most compelling about Bob Gillespie is his ability to connect with any student at any age. His pedagogical mastery is incredible. When we have Play Us Forward field trips to the Southern, I know I can trust Bob to teach beginner violinists the fundamentals and have them walk out of the class with smiles on their faces. Whenever he coaches an orchestra for a Musicians in the Schools visit, within the span of just an hour, he magically has the players playing together and in tune. Not just anyone can command the attention of a room full of middle schoolers! I'm so thankful for the joy and wisdom he gives to young musicians. – Ann Kriewall, Operations and Community Outreach Coordinator
Thank you for your contribution to ProMusica and to the Columbus community. I will always have great memory of my first ProMusica concert when we were stand partners. We will miss you dearly! – Solomon Liang, violin
I'm very grateful for the years spent sharing the stage with you, Bob! It has been a privilege and honor. I'm sorry that our current circumstances don't allow us to properly celebrate your many contributions to ProMusica over the years in person, but as you have been integral member of this organization since the beginning it is hard to imagine the orchestra without you. Thank you for sharing your time, energy and talents with the ProMusica community these many years and good luck to you in your future endeavors! – Katie McLin, concertmaster