Featured musicians' bios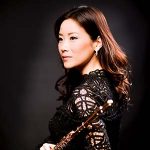 Nadine Hur, flute
The Dana Navin Schultz Chair 
Flutist Nadine Hur enjoys a remarkable career of great diversity and success as an orchestral performer, chamber musician, and soloist.
Ms. Hur is currently the Principal Flutist of the ProMusica Chamber Orchestra. As former Principal Flutist of the Knoxville Symphony Orchestra and the Prometheus Chamber Orchestra, she has also appeared as guest Associate Principal Flutist with the Boston Symphony (Tanglewood Music Festival), and with the Minnesota Orchestra. Ms. Hur has performed in numerous prestigious festivals, such as the Mostly Mozart Festival at Lincoln Center, the Bard Music Festival, the Norfolk Chamber Music Festival, the Lincoln Center Outdoors Concert Series, as well as the Embassy Series in Washington D.C., and the Chautauqua Institution.
Ms. Hur is a founding member of the Zephyros Woodwind Quintet, the first woodwind quintet to win both the First Prize and the Grand Prize of the Fischoff National Chamber Music Competition. The Zephyros Quintet subsequently toured the United States extensively under MCM Artists Management.
Ms. Hur began her solo career as a prize winner of the First Japan Flute Convention Competition at the age of 9, and made her concert debut with the Honolulu Symphony at age 11. In addition to the Knoxville Symphony, she has also appeared as soloist with the Curtis Ensemble, the Korean Broadcast Symphony (National Symphony), and the Seoul Philharmonic.
She is a graduate of the Curtis School of Music (Bachelor of Music) and The Juilliard School (Master of Music and Professional Studies), where she studied with Jeffrey Khaner, Julius Baker, and Jeanne Baxtresser.
Ms. Hur enjoys teaching young students and many have gone on to further their studies at leading universities and conservatories in the United States. Ms. Hur is in continued demand as a guest Masterclass Presenter and Lecturer.
Ms. Hur currently makes her home in St. Louis with her husband David Kim (Assistant Principal Cellist, St. Louis Symphony), and her son, Alexander.
---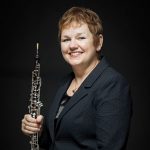 Donna Conaty, oboe
The Lee Shackelford Chair
Donna Conaty has performed as principal oboe of ProMusica Chamber Orchestra since 1991. Other performance credits include the San Diego Symphony, seven seasons in the Cabrillo Festival of Contemporary Music Orchestra, conducted by Marin Alsop; principal oboe of the Lancaster Festival Orchestra; Artist Fellow in the Bach Aria Festival, NY, NY; Spoleto Festival Orchestra; principal oboe of the Evansville Philharmonic; and principal oboe of the Breckenridge Music Festival Orchestra. A versatile performer, her background ranges from orchestral and chamber ensemble to solo and recital appearances presented throughout the United States and abroad. Her artistic interests are especially oriented toward new works and chamber music.
Donna has performed or presented master classes for numerous professional music conferences, international double reed conferences, and university audiences. Many of her oboe students are active as leading performers, university faculty, teachers, and arts professionals throughout the U.S. and abroad. Her leadership background includes serving as a School Director, Interim Dean, and Associate Dean at San Diego State University and Associate Dean of the College of Fine Arts at Ohio University. Donna was a faculty member at Ohio University from 1989-2007 where she had earned the faculty rank of professor and received recognition for outstanding teaching.
A Yale graduate, her previous faculty affiliations include the State University of New York at Purchase and University of Evansville. She is an active arts advocate and has served as a board member of the Art of Élan (San Diego), Mainly Mozart Festival, ProMusica Chamber Orchestra, and as a panelist for various arts agencies including the Ohio Arts Council and San Diego Commission on Arts and Culture. Donna and her husband Brig live in San Diego, California where they truly appreciate the temperate weather, gardening twelve months of the year, and no longer owning an ice scraper or snow shovel!
---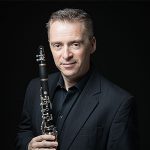 Ilya Shterenberg, clarinet
The Beth Grimes-Flood & Tom Flood Chair
Principal clarinetist of the San Antonio Symphony and Principal clarinetist of the ProMusica Chamber Orchestra, Ilya Shterenberg balances a busy career as an orchestral musician, chamber music performer, and a soloist. Hailed by the press as "He possesses that miraculous gift of an innate musical sense…music seemed to flow toward the infinite, as if divinely ordained", he has been featured soloist with both San Antonio and ProMusica orchestras, performing works by Mozart, Weber, Rossini, Debussy, and Strauss.
He has been featured as Principal clarinetist with Cincinnati and Seattle Symphonies, and has collaborated with such conductors as Roger Norrington, Seiji Ozawa, Dennis Russell Davies, Herbert Blomstedt, Daniel Barenboim, George Solti, Pierre Boulez and others.
Away from the orchestras, Ilya is very active as chamber musician, festival performer, and educator. He is a member of Olmos Ensemble, a chamber group made up of principal woodwind players from the San Antonio Symphony. His summer appearances have included the Colorado Music Festival and Britt Festival, as well as the Piccolo Spoleto Festival – USA. As an educator, he has been a faculty member of the College of Charleston, the University of Texas San Antonio, and UT Austin.
A native of Ukraine, Ilya began his music education at the Kosenko Music College, in Zhitomir, city of his birth. After his immigration to the United States in 1989, he received an Artist Certificate diploma from the Meadows School of the Arts, Southern Methodist University, after which he did further study at DePaul University in Chicago. His principal teachers have included Larry Combs, Stephen Girko, and Charles Neidich.
Mr. Shterenberg's performances have been heard on National Public Radio stations throughout the country as well as Chicago's WFMT nationwide classical music network. He performs frequently as a recitalist and chamber music artist with Cactus Pear Music Festival, and the North Shore Chamber Music Festival.
Ilya is a Buffet Group USA performing artist.
---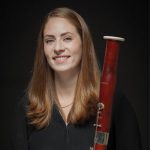 Ellen Connors, bassoon
The Loann W. Crane Chair
Principal bassoonist Ellen Connors has been a member of ProMusica since 2011. In the past she served as Principal Bassoon of the Knoxville Symphony, the Sarasota Opera and the Artosphere Festival Orchestra. Additionally, she has performed extensively with the Baltimore Symphony, the Saint Louis Symphony, the Cincinnati Symphony, the Alabama Symphony and the Grand Rapids Symphony. She has been spending summers in Idaho as a member of the Sun Valley Music Festival since 2011.
A lover of new music, Connors has devoted several summers to the performance of new works in Lucerne, Switzerland, and in 2019 was Principal Bassoon of the Cabrillo Festival of Contemporary Music in Santa Cruz, California.
Connors completed her undergraduate studies at Rice University, studying with Ben Kamins. While at Rice, she won a prestigious Watson Fellowship and spent the following year studying folk music in China, Mongolia, Laos, Bulgaria and Norway. Connors received her Master of Music degree from the Yale School of Music as a student of Frank Morelli. A Michigan native, Connors resides in Saint Louis with her husband and two young children.
---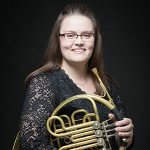 Stephanie Blaha, horn
The Todd S. Swatsler Chair
Stephanie Blaha was appointed Principal Horn of the ProMusica Chamber Orchestra in 2018. She is also Third Horn of the Pittsburgh Opera and Assistant Principal Horn of the Grant Park Orchestra since 2009, spending her summers in Chicago, IL. She held the position of Third Horn with the Winston-Salem Symphony from 2009-2014 and Fourth Horn with the Rochester Philharmonic Orchestra from 2005-2009. Stephanie has also performed with the Arizona Musicfest Orchestra, The Cleveland Orchestra, Lyric Opera of Chicago, Milwaukee Symphony Orchestra, Charlotte Symphony Orchestra, North Carolina Symphony, and Detroit Symphony Orchestra.
Originally from the Chicago area, she is a graduate of Northwestern University, where she was a student of Gail Williams and William Barnewitz. Stephanie lives in Wadsworth, OH with her husband Chris and their daughter Lizzie.
---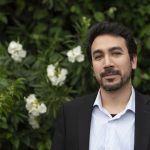 Scott Cuellar, piano
Scott Cuellar has been praised for his ability to ''illuminate both the external structure and the emotional core of the work he plays.'' He has performed in venues all over the world, from Carnegie Hall's Weill Recital Hall to Vienna's Konzerthaus to the Polytheatre Chongqing in China.
He has appeared as soloist with the San Antonio Symphony, the Louisiana Philharmonic, the Rochester Symphony Orchestra, the Shepherd School Symphony Orchestra, the Oberlin Orchestra, the Lima Symphony Orchestra, and others.
As a chamber musician, Cuellar has collaborated with esteemed artists including violinists Cho-Liang Lin, Jennifer Koh, Chee-Yun Kim, and Benjamin Beilman; violist Hsin-Yun Huang; cellists Desmond Hoebig, Jonah Kim and Anthony Ross; clarinetists Mark Nuccio and Ilya Shterenberg; and bass-baritone Timothy Jones. Additionally, he has been a guest at music festivals including La Jolla Music Society's SummerFest, the Orcas Island Chamber Music Festival, and the Cactus Pear Chamber Music Festival.
Cuellar was the gold medalist at the San Antonio (now Gurwitz) and Virginia Waring international piano competitions, and he won the bronze medal at the New Orleans International Piano Competition.
He earned a DMA at Rice University's Shepherd School of Music, where he studied with Jon Kimura Parker; an MM at the Juilliard School under Julian Martin; and a BM at Oberlin Conservatory, where he studied with Alvin Chow. He now teaches at the Oberlin Conservatory, where he teaches chamber music, among other duties.
Back