Four Seasons Recomposed
Alexandra Soumm, violin
David Danzmayr, conductor

Violinist Alexandra Soumm, with her lush tone and lyrical personality, presents The Four Seasons Recomposed—Vivaldi's classic, reimagined. ProMusica pairs this new twist with Beethoven's Fourth Symphony, which is itself a lively, wild—even manic—ride.
MAX RICHTER – The Four Seasons Recomposed
BEETHOVEN – Symphony No. 4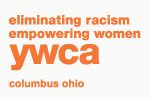 YWCA DIAPER DRIVE: December 7-9
To give back to our Columbus community, ProMusica is partnering with the YWCA to host a Diaper Drive at our concerts December 7-9. Help local families in need by bringing a package of diapers to be given to children at the YWCA Family Center. Size 6 diapers and pull-ups of any size are needed most. Bottles, sippy cups, and blankets (adult size) are also needed.