David Danzmayr, conductor
Martha Guth, soprano
MARTHA GUTH'S BIO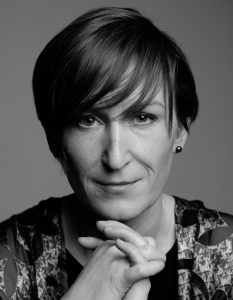 Soprano Martha Guth brings consummate musicianship and a distinctive tonal palette to a wide range of musical periods and styles.  A much-sought-after concert soloist, her repertoire includes  soprano 1 in Mozart's C Minor Mass (New York's Sacred Music in a Sacred Space in St. Ignatius Loyola Cathedral and Columbus, Ohio's ProMusica Chamber Orchestra), Orff's Carmina Burana (West Michigan, Mobile, Lima Symphonies, Florida Orchestra), the Brahms Requiem (Washington, D.C.'s Cathedral Choral Society, New York's Voices of Ascension, Grand Rapids' Calvin College), Britten's  Spring Symphony (Choral Society of Durham), Händel's Messiah (Santa Fe Symphony, Rhode Island Philharmonic, Christ Church Cathedral in Lexington, Kentucky), Mendelssohn's Elijah (Columbus Symphony and Gloriae Dei Cantores), Mahler's Second Symphony (Evansville Philharmonic) and Fourth Symphony (Flagstaff Symphony) , Beethoven's Ninth Symphony (Fort Wayne Philharmonic) and Missa solemnis (Bachakademie Stuttgart, Toledo Symphony), Mozart's Exsultate, jubilate (Hamilton Philharmonic) and Concert Arias (Germany's Bad Reichenhaller Philharmonie), Berlioz's Les nuits d'été (Canadian Opera Company orchestra), Haydn's Die Schöpfung (New Mexico Symphony) and Poulenc's Stabat Mater  (Spokane Symphony).   In addition, she has collaborated with John Nelson, Helmuth Rilling, Richard Bradshaw,  both Seiji Ozwa and Robert Spano at Tanglewood and been guest soloist with the National Arts Centre Orchestra, Calgary Philharmonic and Toronto Symphony, among many other orchestras.
A persuasive actress,  Ms. Guth  has performed Frau Fluth in the Boston Midsummer Opera's production of Nicolai's The Merry Wives of Windsor, Mozart's  Le Nozze di Figaro (Countess) and Don Giovanni (Donna Anna) at Opera Lyra Ottawa;  the same composer's Die Zauberflöte (Pamina) and Die Entführungaus dem Serail (Konstanze) in Göggingen, Germany; the title role of Händel's Alcina in Lucca, Italy; Lauretta in Bizet's Dr. Miracle and Norina in Don Pasquale with the Santa Fe Opera (the latter on tour as a past apprentice of the company), and Alyce in Tom Cipullo's Glory Denied at New York's Chelsea Opera, which she reprised in the 2015-16 season.  She has also performed with the opera companies of Graz (Austria) and Palma de Mallorca (Spain).
A model collaborator, Ms. Guth has earned special distinction for her passionate devotion to recital and chamber repertoire, earning First Prize at the 2007 Wigmore Hall International Song Competition in London.   She has given recitals at London's Wigmore Hall and Leeds Lieder Festival with pianist Graham Johnson; in New York with Dalton Baldwin and Malcolm Martineau, and at both the Vancouver International Song Institute and Ottawa International Chamber Music Festival with Erika Switzer.  Together with Ms. Switzer she is Co-Director of Sparks & Wiry Cries, a global platform for art song, encompassing publication, performance and the commissioning of new works.  Sparks is the force behind the popular songSLAMs presented in partnership with regional arts and academic institutions the world over, and every January presents its own songSLAM Festival weekend in New York City.
Ms. Guth resides in Ithaca, NY where she is Assistant Professor of Voice at Ithaca College.   In addition she is on the artistic administrative team and faculty at Songfest in Los Angeles, and in summer 2021 joins the faculty at the Vocal Academy for the Collaborative  Piano Institute at Louisiana State University in Baton Rouge.   Her recitals have been broadcast on the CBC Radio/Radio Canada, BBC Radio (U.K.) and WDR (Germany).  Recordings include a solo disc of Schubert songs with fortepianist Penelope Crawford, John Fritz-Roger's Magna Mysteria on the Innova label, Brahms' Liebeslieder Waltzes and The Five Borough Song Book.    Her recording of Roberto Sierra's Beyond the Silence of Sorrow with the Puerto Rico Symphony was nominated for a 2016 Latin Grammy; Summer Night (songs of Healy Willan, Canadian Art Song Project with collaborators Peter Barrett, Allyson McHardy and Helen Becqué) was nominated for a 2020 Juno Award.
Back