Messiah Side-by-Side Sing-Along

Join the orchestra, community members, and the Ohio State University's Director of Choral Studies Robert Ward for a beloved holiday tradition! Raise your voice in song with friends, families, and church choirs, and sing selections from Handel's Messiah. Orchestra students and area music directors join ProMusica musicians on stage for this joyful community event.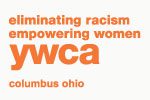 YWCA DIAPER DRIVE: December 7-9
To give back to our Columbus community, ProMusica is partnering with the YWCA to host a Diaper Drive at our concerts December 7-9. Help local families in need by bringing a package of diapers to be given to children at the YWCA Family Center. Size 6 diapers and pull-ups of any size are needed most. Bottles, sippy cups, and blankets (adult size) are also needed.